Spotted Horse Store & Service
Named after Indian Chief, "Spotted Horse" serving
True Wyoming Ranch Country, for 50 years with com-
plete general store and post office.
Pub. by R. Meline, Francis Drake Hotel, Minneapolis, Minnesota
Made by Dexter, West Nyack, N. Y.
29928-B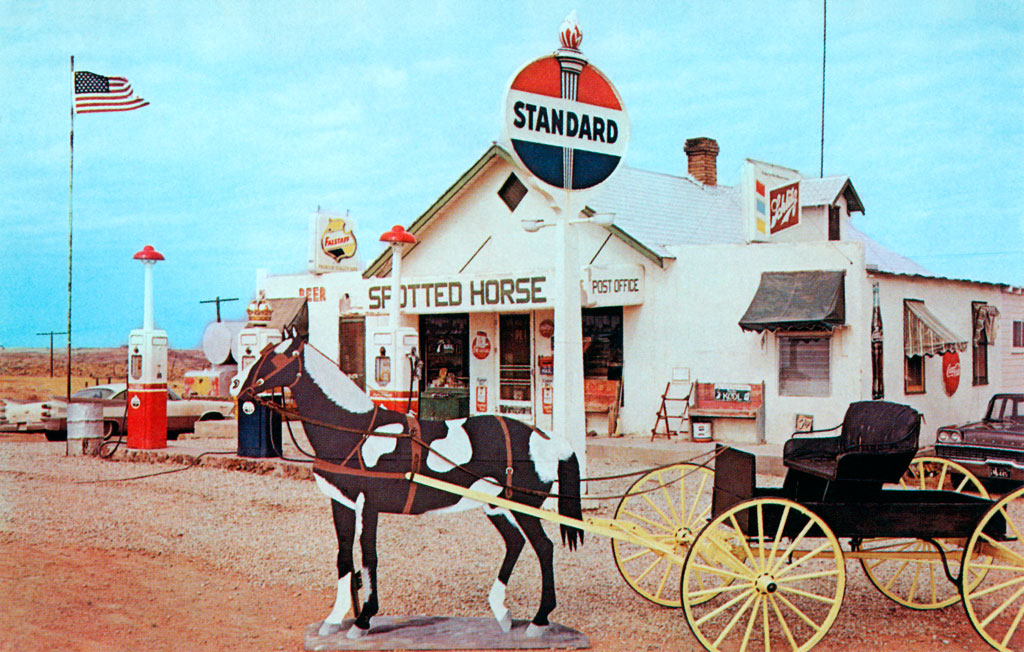 Spotted Horse Bar
7021 US Highway 14-16
Arvada, WY 82831-9617
(307) 736-2252

www.youtube.com
Scanning, digitally cleaning and enhancing all these postcards,
locating, adding street and map view, and running this site costs a great deal
so won't you please consider making a donation.
Doing so is fast, safe, and easy through PayPal's online service.
Or, simpler, click on an advertisement banner every so now and then ;).