Tower Avenue – Superior, Wisconsin
Modern Shops, Department Stores and Hotels
are located on Tower Ave. During the tourist
season flags of 69 nations appear across the
main throughfare as a friendly gesture to
travelers of all nations.
Photo and Pub. by Gallagher's Studio of Photography, 920 E. 1st, Duluth, Minn.
S–43247–1
D–87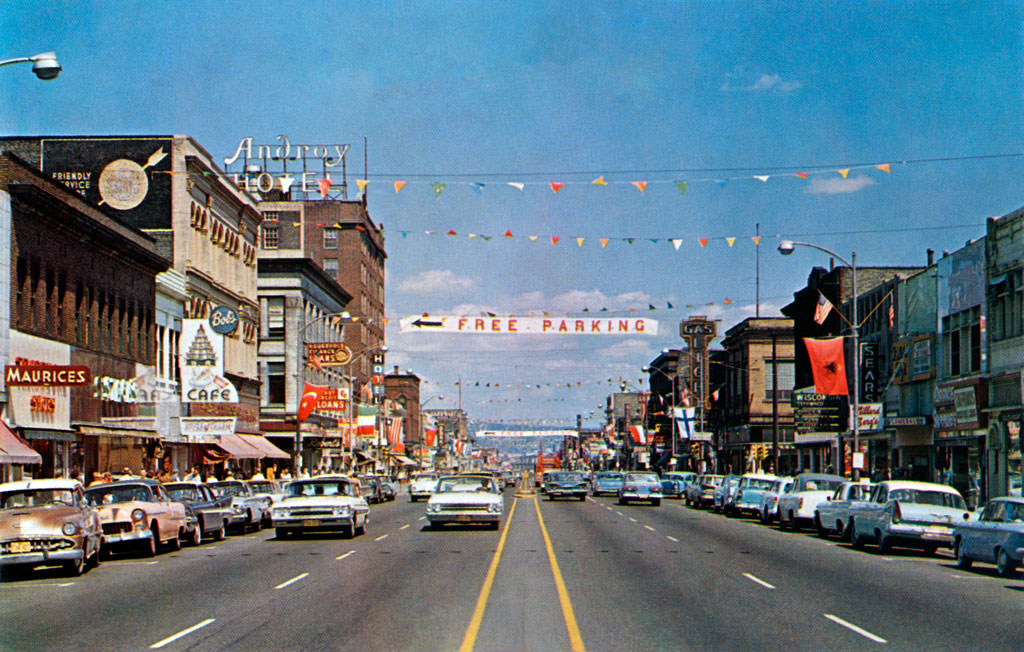 Androy Hotel
1213 Tower Avenue
Superior, WI 54880
(715) 394-7731
www.androyhotel.com
Scanning, digitally cleaning and enhancing all these postcards,
locating, adding street and map view, and running this site costs a great deal
so won't you please consider making a donation.
Doing so is fast, safe, and easy through PayPal's online service.
Or, simpler, click on an advertisement banner every so now and then ;).