Riviera Motel
Vancouver, Washington
5th and Main St. Phone OX 4-8434
Heated pool, automatic telephones. 19" TVs,
Refrigerated air conditioning. Sample and con-
ference rooms, Bridal Suite.
Ben & Marion Franklin, Mgrs.
Photographed and Published by George Mood, Seattle, Washington
S-33024-1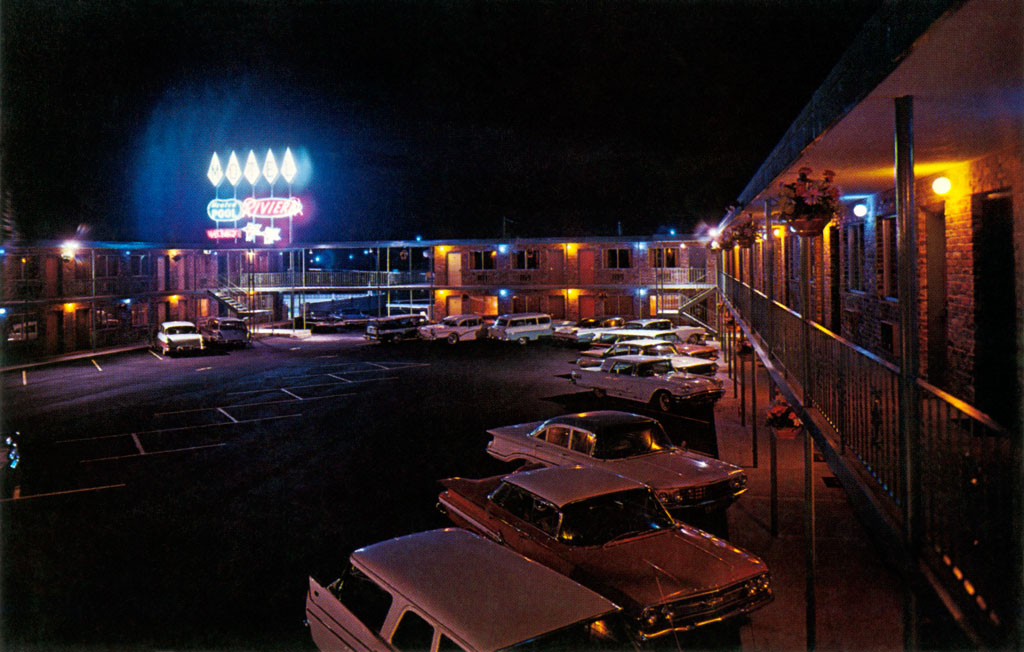 Demolished to make way for the Highway
Scanning, digitally cleaning and enhancing all these postcards,
locating, adding street and map view, and running this site costs a great deal
so won't you please consider making a donation.
Doing so is fast, safe, and easy through PayPal's online service.
Or, simpler, click on an advertisement banner every so now and then ;).