Walt's Triangle Drive-In Restaurant
Lewis County's finest restaurant located at Cen-
tralia-Aberdeen Junction on Hwy. 99 midway between
Seattle and Portland. Dining room, Coffee shop.
Curb service with electronic telephones. Breakfast
at any time. For Reservations call: 736-6737 Cen-
tralia.
Walt & Marion Henderson, Owners.
Pub. by GAN, 706 Wilcox Bldg., Portland 4, Oregon, CA 7-5259
Made by Dexter, West Nyack, N. Y.
S8184-B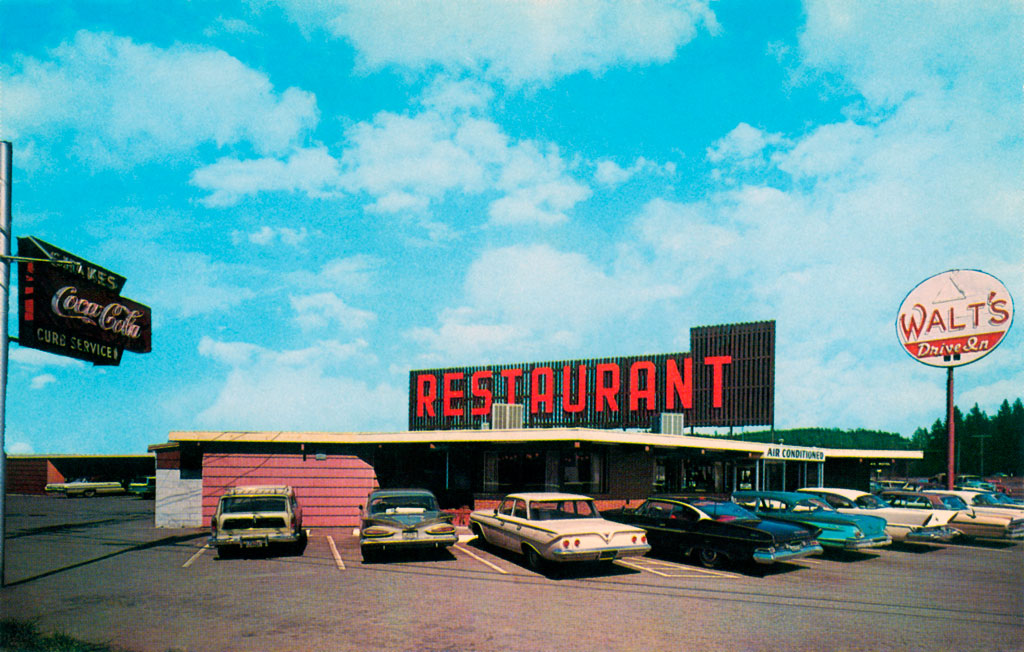 Now is the Junction Bar And Grill
21000 Old Highway 99 SW
Centralia, WA 98531-9662
(360) 273-7586
www.junctionsportsbarandgrill.com

Famous Mexican 1961 Dodge Super D500
www.moparts.org
Scanning, digitally cleaning and enhancing all these postcards,
locating, adding street and map view, and running this site costs a great deal
so won't you please consider making a donation.
Doing so is fast, safe, and easy through PayPal's online service.
Or, simpler, click on an advertisement banner every so now and then ;).