Knell Motel
190 South Main, Cedar City, Utah
Phone 676 or 677
32 Units . . . Steam Heated . . . Air Conditioned . . .
Carpeted Wall to Wall, Tubs or Tile Showers. U. S. High-
way 91.
Color by Jay Bailey
. . . Published by Utah Color, P.O. Box 196, Provo, Utah
15831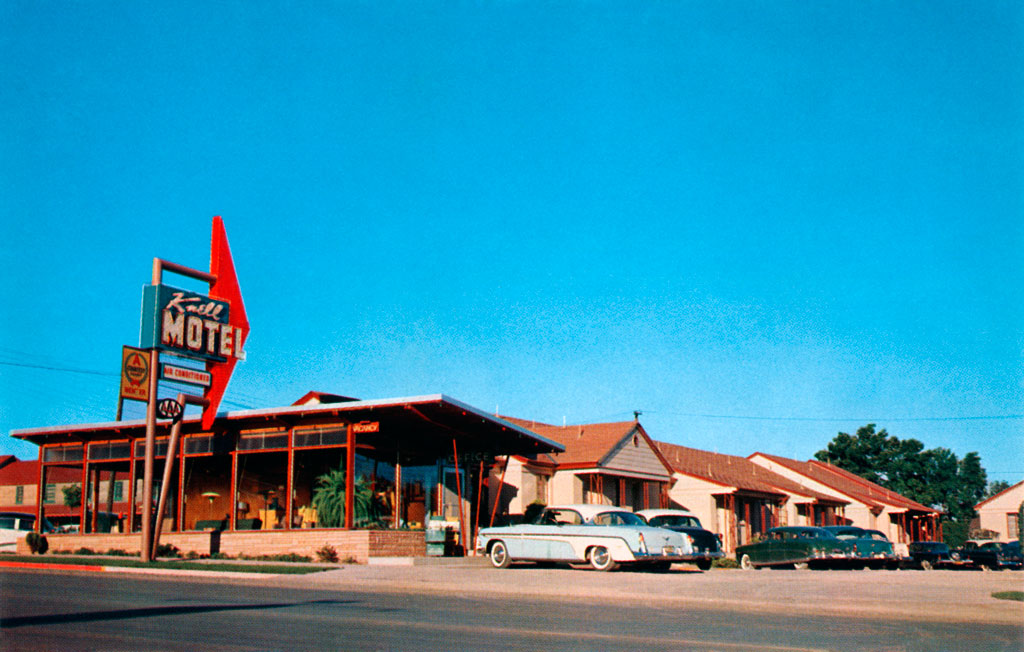 contentdm.li.suu.edu

Now a Super 7 Motel
190 South Main Street
Cedar City, UT 84720
(435) 586-6566
Scanning, digitally cleaning and enhancing all these postcards,
locating, adding street and map view, and running this site costs a great deal
so won't you please consider making a donation.
Doing so is fast, safe, and easy through PayPal's online service.
Or, simpler, click on an advertisement banner every so now and then ;).