Van Horn, Texas
Scene of downtown Van Horn. Van Horn is the gateway
to every scenic and historical wonder of the old rugged
West—Big Bend National Park-South, Carlsbad Caverns-
North, Colorful El Paso and Juarea-West
Van Horn is truly a desert paradise.
View Gram
Baxtone - Box 175 - Amarillo, Texas- Made in U.S.A.
26634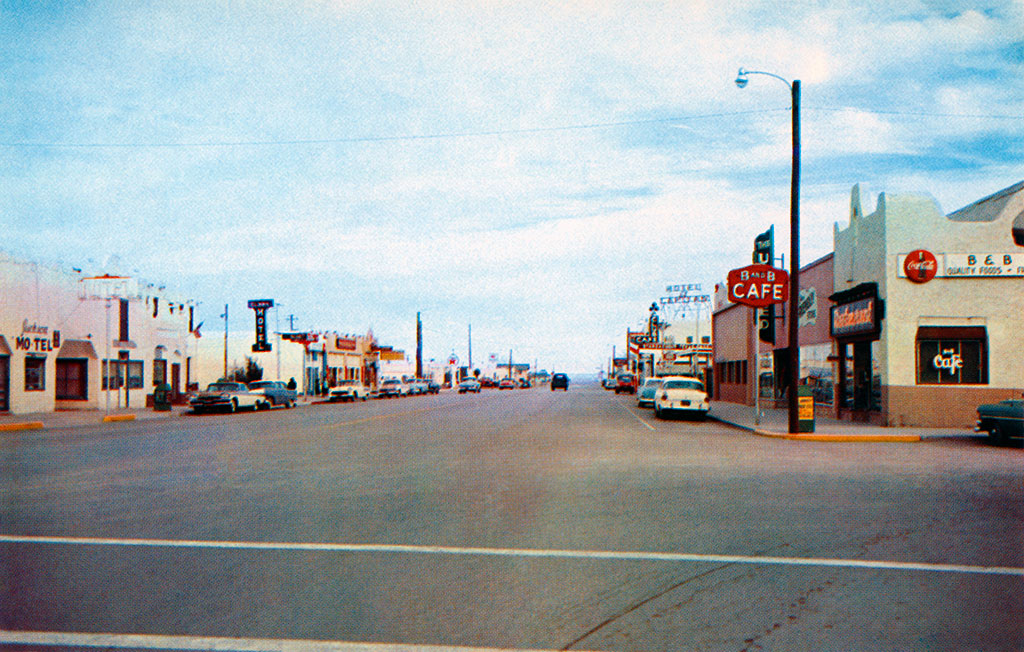 Several Motels can be seen
the Clark Hotel sign is still there
the Jackson Motel has closed long ago
The B & B Cafe is no longer there

Hotel El Capitan can be seen in the distance and is still there too
100 East Broadway
Van Horn, Texas 79855
(877) 283-1220
www.hotelinvanhorn.com
Scanning, digitally cleaning and enhancing all these postcards,
locating, adding street and map view, and running this site costs a great deal
so won't you please consider making a donation.
Doing so is fast, safe, and easy through PayPal's online service.
Or, simpler, click on an advertisement banner every so now and then ;).