Carson's Restaurant
Highway 81, Main Street of U. S.,
San Marcos, Texas.
What the Stage Coach Inn was to travelers of
yore. Carson's is to the modern motorists.
Always open and famous for 3 decades of
good food and good service. Pleasant, all-new
surroundings inducive to relaxation. Com-
plete service for your car while you eat.
C–13834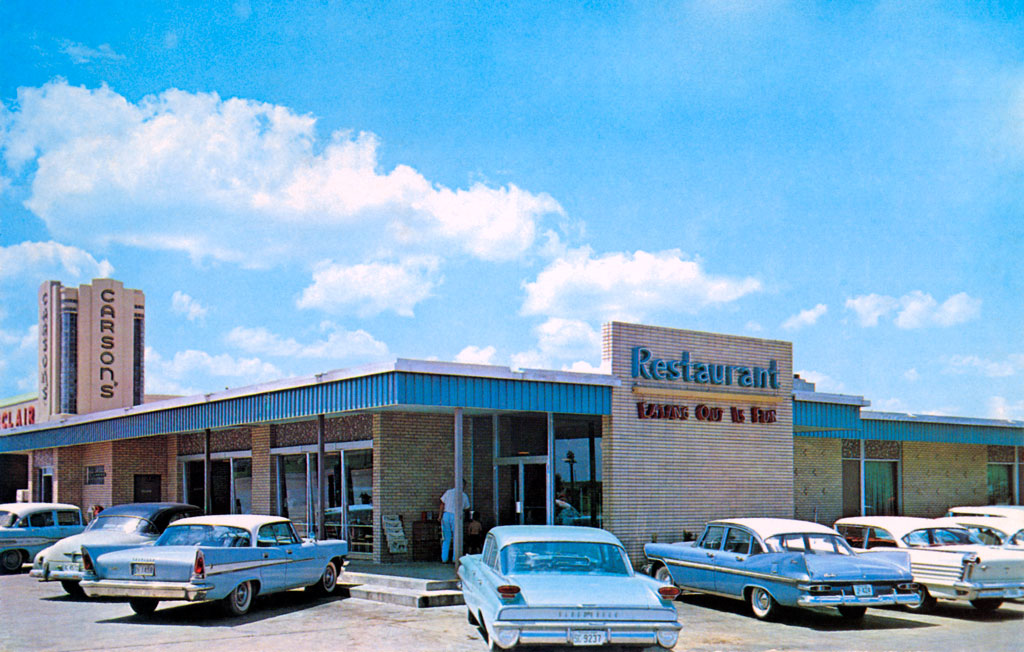 Many thanks to the Assistant City Manager,
and the Librarian of the San Marcos Public Library,
who was so kind to look it up in an old Telphone Directory.
The exact address was 121 IH 35 North, San Marcos, TX 78666.
Providing there was no renumbering, this now is the location of the
Texenza Coffee
121 N Interstate 35
San Marcos, TX 78666-6804
(512) 396-9301
www.texenzacoffee.com
Scanning, digitally cleaning and enhancing all these postcards,
locating, adding street and map view, and running this site costs a great deal
so won't you please consider making a donation.
Doing so is fast, safe, and easy through PayPal's online service.
Or, simpler, click on an advertisement banner every so now and then ;).