Merkel Restaurant
Standard Service Station
Merkel, Texas
Located 13 miles West of Abilene, Texas, on
U. S. Interstate Highway 20 (U. S. Highway 80).
Open 24 hours. Finest in foods. Plenty parking.
Complete line Standard Oil Products and Atlas
auto accessories.
Photo by Larry Williford
Walcott and Sons, P.O. Box 1083, San Angelo, Texas
21511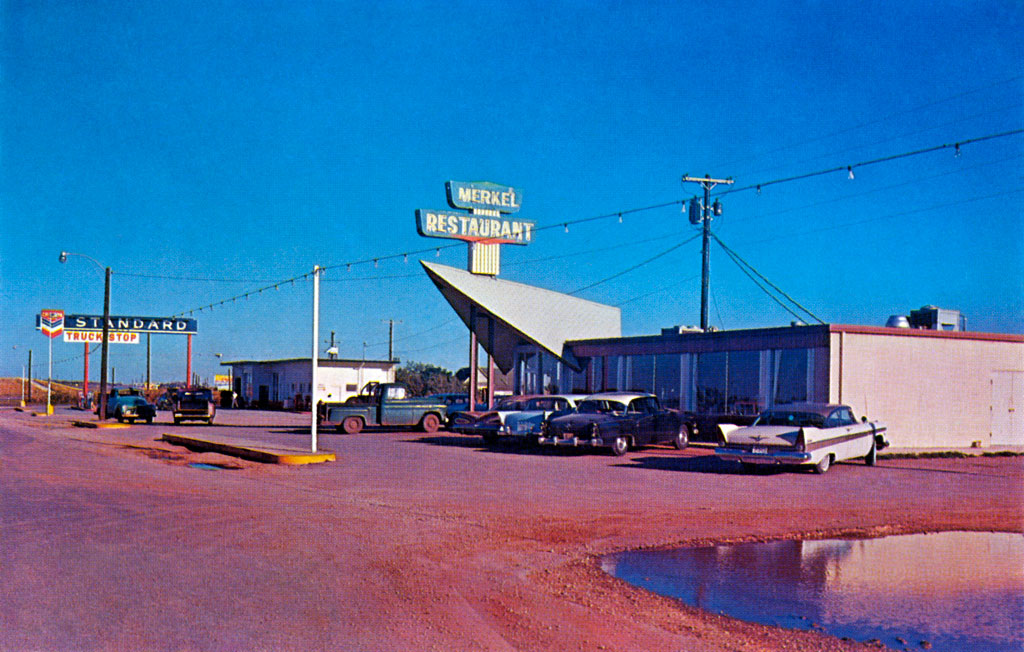 Scanning, digitally cleaning and enhancing all these postcards,
locating, adding street and map view, and running this site costs a great deal
so won't you please consider making a donation.
Doing so is fast, safe, and easy through PayPal's online service.
Or, simpler, click on an advertisement banner every so now and then ;).