Cowhouse Motor Hotel
In Downtown
Killeen, Texas
Completely Air-conditioned
80 Individually Decorated Guest Rooms
Swimming Pool - Restaurant - Banquet Facilities -
Community Owned - Community Inspired - Communi-
ty Operated - Owned by More than 1,000 Local
Citizens.
Pub. by Frank Whaley Post Cards - 315 Palmere St. - Corpus Christi, Texas
Made by Dexter Press, Inc., West Nyack, New York
Color by Frank B. Whaley
85844-B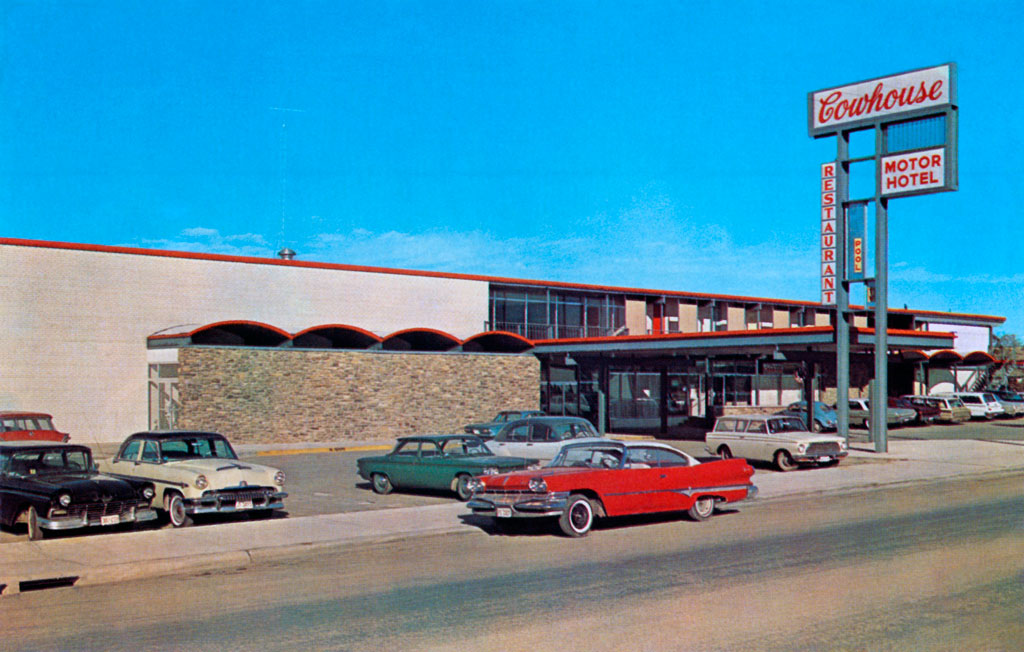 Now is the
Tour Inn Guest House
605 N Gray Street
Killeen, TX 76541
(254) 634-3151
Scanning, digitally cleaning and enhancing all these postcards,
locating, adding street and map view, and running this site costs a great deal
so won't you please consider making a donation.
Doing so is fast, safe, and easy through PayPal's online service.
Or, simpler, click on an advertisement banner every so now and then ;).