Hi-Ho Motel
3518 South Pecon at Ripy Street
Forth Worth, Texas
Exit on South Freeway (U. S. Highway 81) Five minutes
from downtown Forth Worth. Direct connections with Fort
Worth-Dallas Turnpike.
Forty-four beautifully furnished rooms, tile baths, com-
bination tubs and showers. Completely air-conditioned, vented
and electric heat; swimming pool, room phones, televisions
and Coffee Shop. Phone WA 6-0271.
Photographed and Published by John A. Stryker, Artist,
Western Fotocolor, 4604 E. Lancaster, Fort Worth, Texas
"Artistichrome" Post Card by Western Fofocolor
S-32486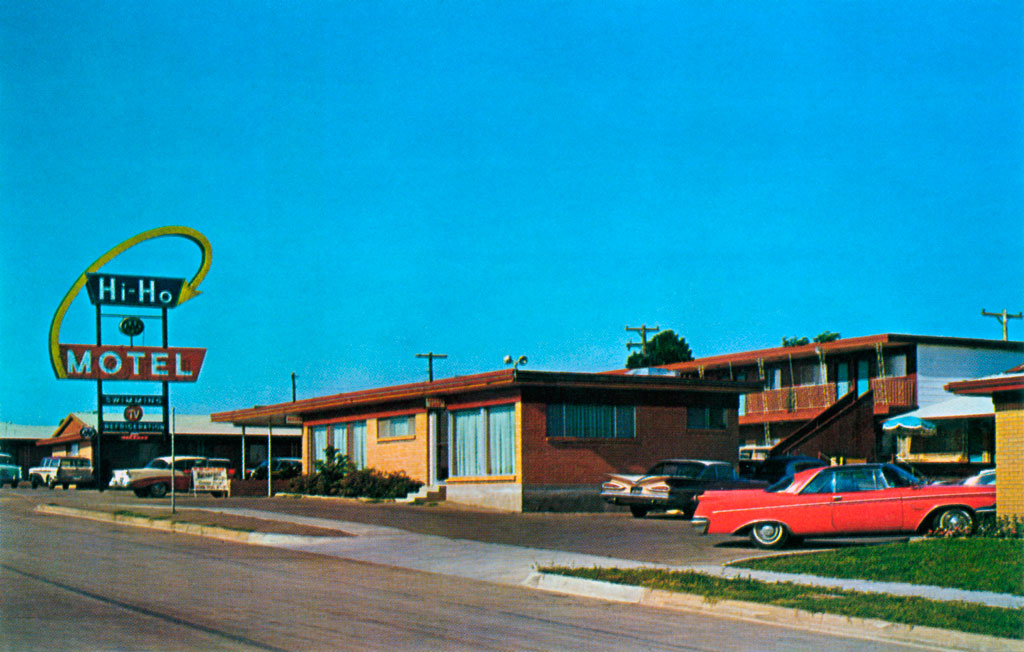 Now the Astro Inn Hotel
3518 South Fwy
Fort Worth, TX 76110
817-926-0271
Scanning, digitally cleaning and enhancing all these postcards,
locating, adding street and map view, and running this site costs a great deal
so won't you please consider making a donation.
Doing so is fast, safe, and easy through PayPal's online service.
Or, simpler, click on an advertisement banner every so now and then ;).