Edgewater Beach Motel
On Corpus Christi Beach
2616 N. Shoreline Drive
Corpus Christi, Texas
On water's edge. Air-conditioned. Rooms and Apart-
ments. Fishing Boat leaves twice daily.
Color by Frank B. Whaley
Pub. by Frank Whaley Post Cards, 315 Palmero St., Corpus Christi, Texas
Made by Dexter, West Nyack, N.Y.
54643-B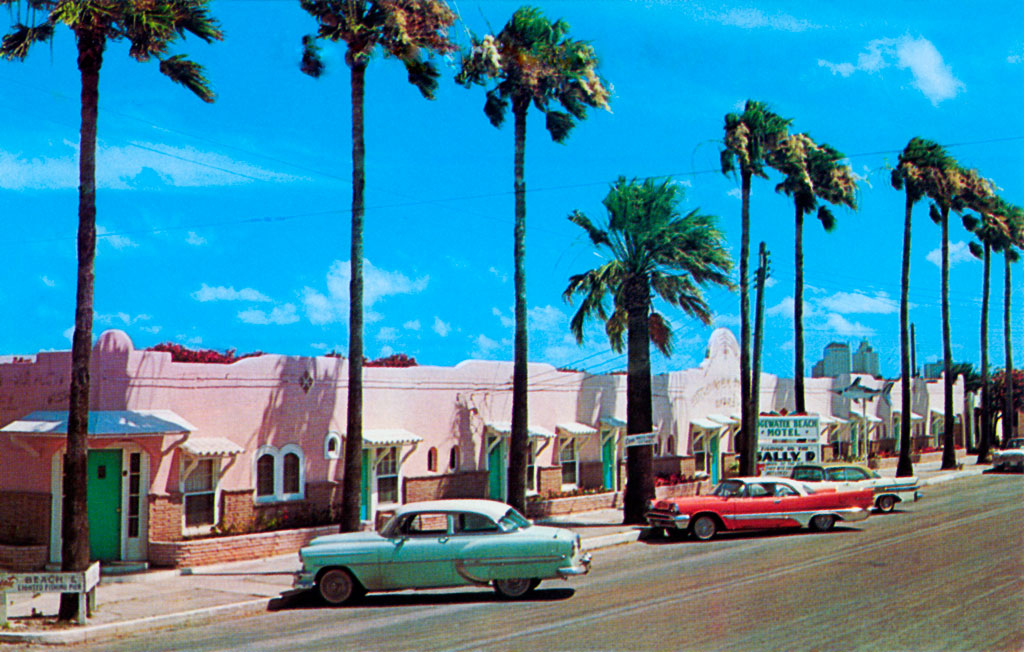 Lost in a pre 80s Hurricane
The Texas State Aquarium is on this location now
Texas State Aquarium
2710 North Shoreline Boulevard
Corpus Christi, TX 78402
(361) 881-1200
www.texasstateaquarium.org
Scanning, digitally cleaning and enhancing all these postcards,
locating, adding street and map view, and running this site costs a great deal
so won't you please consider making a donation.
Doing so is fast, safe, and easy through PayPal's online service.
Or, simpler, click on an advertisement banner every so now and then ;).