Amarillo, Texas
View of Polk Street in downtown Amarillo. A
fast growing city in the heart of the wheat belt
of Texas.
Dist. by Baxter Lane Co., Box 175, Amarillo, Texas
23287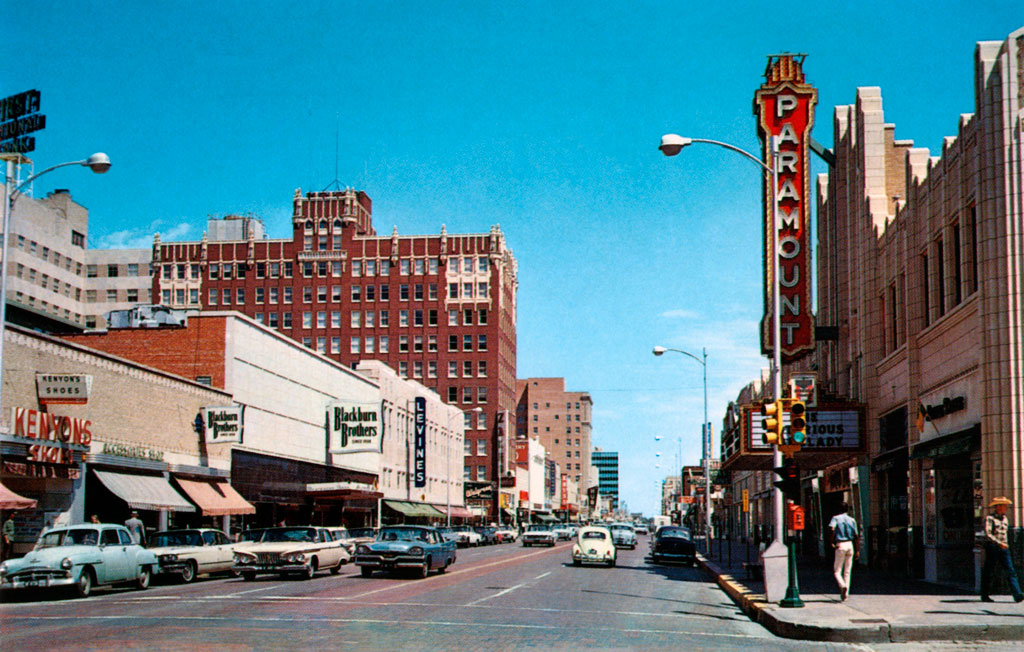 Paramount Theater
817 South Polk Street
Amarillo, TX 79101
Closed!
www.cinematreasures.org
Scanning, digitally cleaning and enhancing all these postcards,
locating, adding street and map view, and running this site costs a great deal
so won't you please consider making a donation.
Doing so is fast, safe, and easy through PayPal's online service.
Or, simpler, click on an advertisement banner every so now and then ;).