St. Joseph Street
Rapid City, South Dakota
St. Joseph Street, with its modern stores and
fine shops, is a busy thoroughfare, in this thriv-
ing city.
Rapid City is the principal trading center in
the western region of the state, and it is the
gateway city to the beautiful Black Hills.
Distributed by Rushmore News, Inc., Rapid City, So. Dak.
99
Curteichcolor 3-D Natural Color Reproduction (Reg. U. S. A. Pat. Off.)
9C-K2298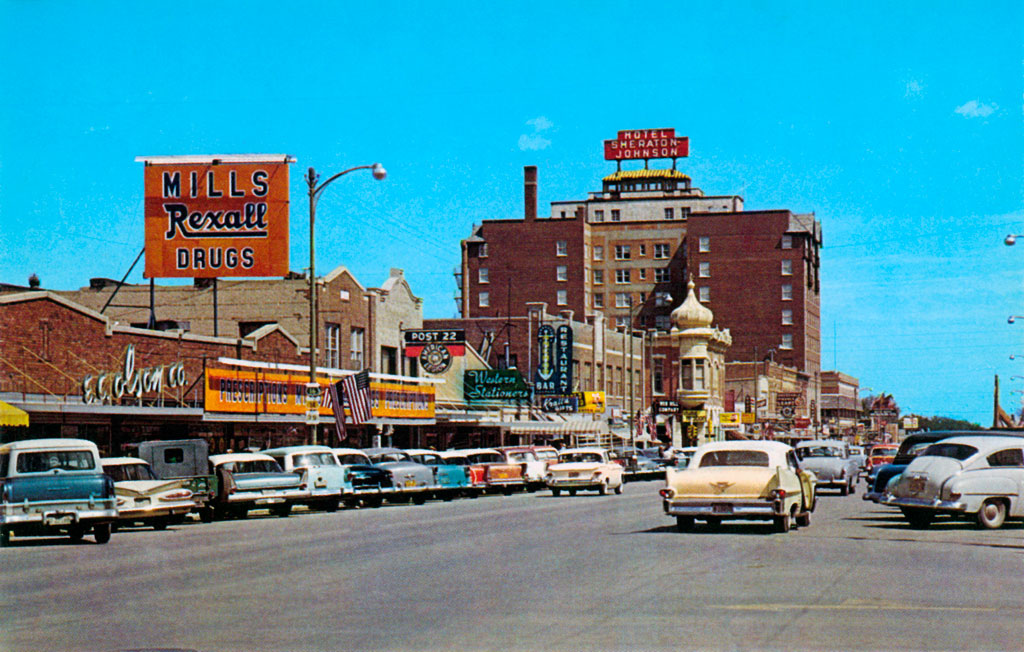 Looking east into Saint Joseph Street / South Dakota 79 from Mount Rushmore Road
Scanning, digitally cleaning and enhancing all these postcards,
locating, adding street and map view, and running this site costs a great deal
so won't you please consider making a donation.
Doing so is fast, safe, and easy through PayPal's online service.
Or, simpler, click on an advertisement banner every so now and then ;).