Mt. Rushmore National Memorial,
From Parking Area,
Black Hills, South Dakota
Modern paved highways give access to the Me-
morial from all directions. This 450-car parking
lot provides ample parking space. Trails lead
from the parking area to close, viewing terraces
and the Memorial View Building. Some days more
then 10,000 visitors view the sculpture.
Natural Color by Mike Roberts, Berkeley 2, Calif.
Pub. for The Burgess Co., Keystone, So. Dak.
C10140
B-23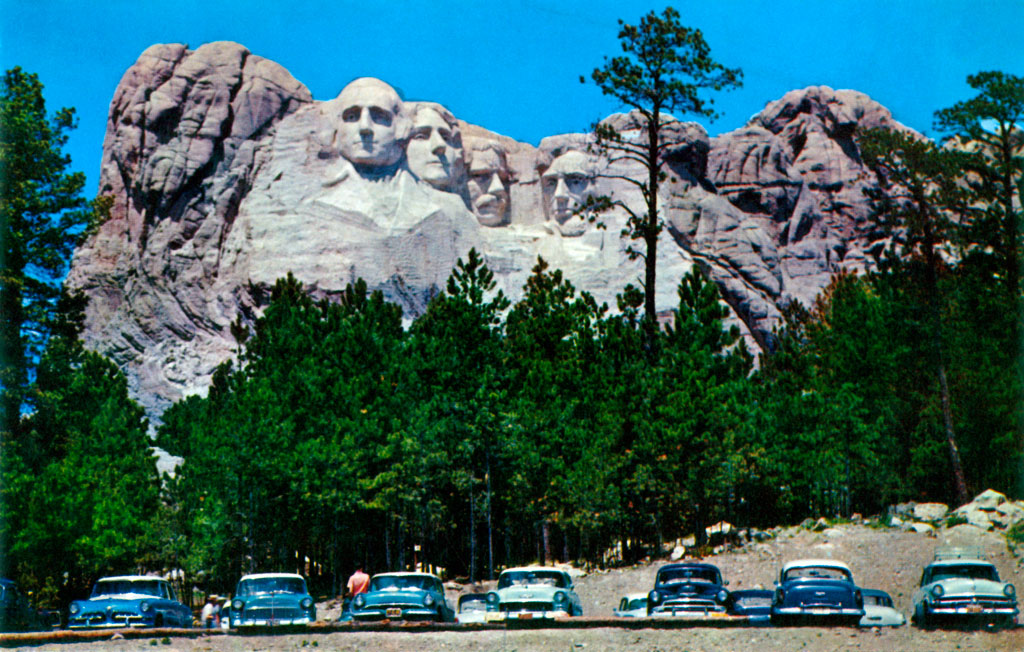 Mt. Rushmore
13000 Highway 244
Keystone, SD 57751-4403
(605) 574-2523
www.mtrushmorebookstore.com
Scanning, digitally cleaning and enhancing all these postcards,
locating, adding street and map view, and running this site costs a great deal
so won't you please consider making a donation.
Doing so is fast, safe, and easy through PayPal's online service.
Or, simpler, click on an advertisement banner every so now and then ;).