Mountain Terrace Motel,
Keystone, South Dakota
Phone: Keystone 9481
Just a couple of miles from Mt. Rushmore
National Memorial. All modern, with swimming
pool for Guests.
Published for the Burgess Company, Inc., Keystone, South Dakota
Curteichcolor 3-D Natural Color Reproduction (Reg. U. S. A. Pat. Off.)
8CK2316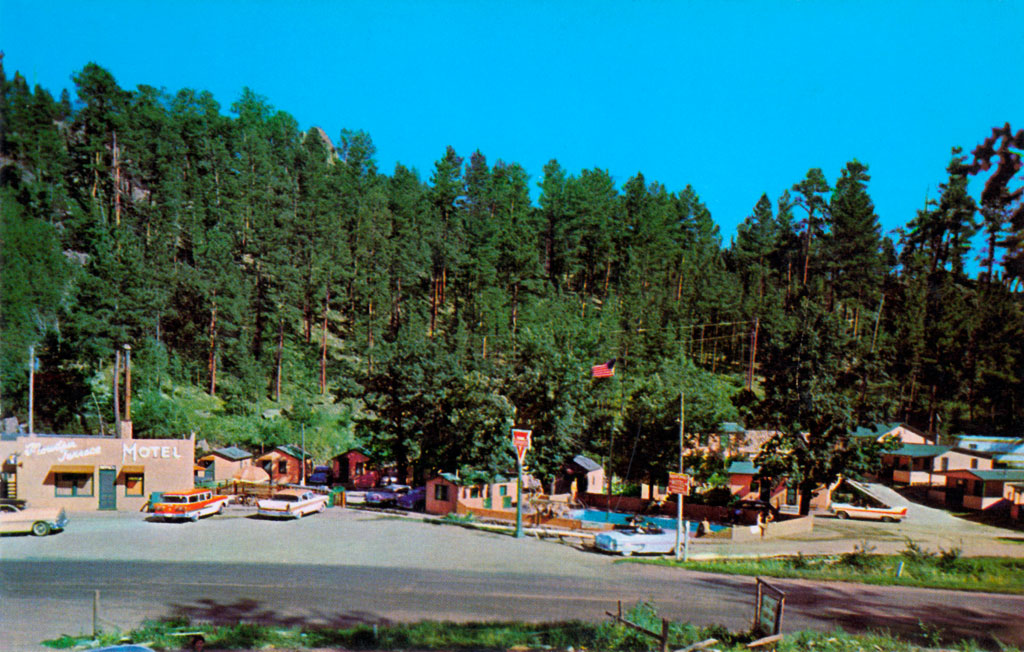 Now is the Powder House Lodge
Highway 16a
Keystone, SD 57751
1-800-321-0692
605-666-4646
Open mid-May – mid-October
www.powderhouselodge.com
Scanning, digitally cleaning and enhancing all these postcards,
locating, adding street and map view, and running this site costs a great deal
so won't you please consider making a donation.
Doing so is fast, safe, and easy through PayPal's online service.
Or, simpler, click on an advertisement banner every so now and then ;).