An "S" Curve on U.S. 62 just east of Sharon and
Farrell, Penna. (toward Mercer), an industrial area
on western edge of state.
Color photo by Richard C. Miller
Natural Color Card Published by Modern-Ad, Butler, Penna.
S-40259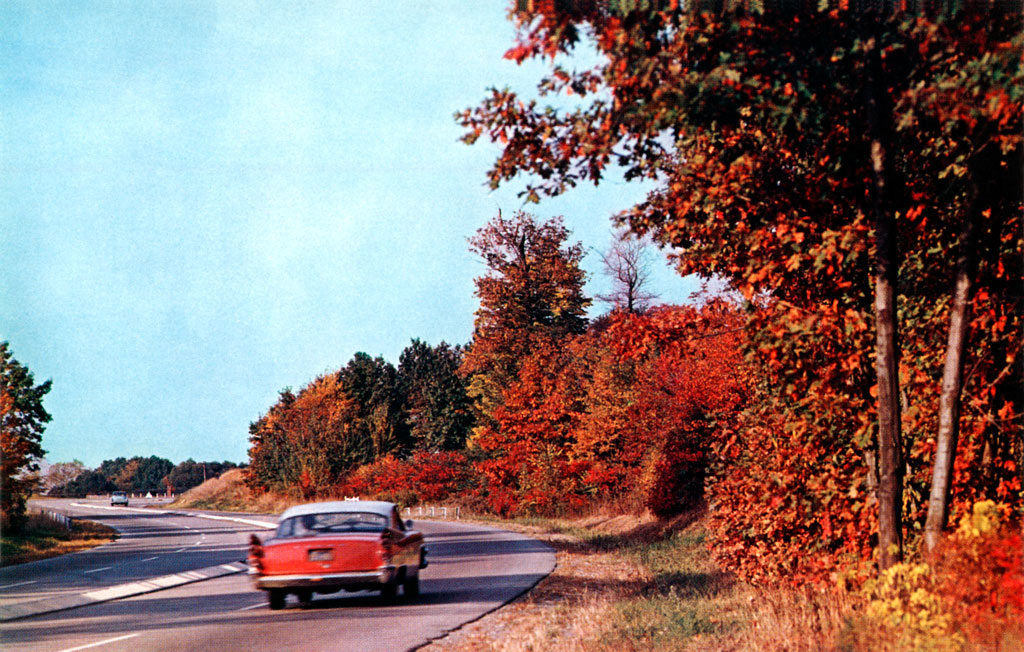 Scanning, digitally cleaning and enhancing all these postcards,
locating, adding street and map view, and running this site costs a great deal
so won't you please consider making a donation.
Doing so is fast, safe, and easy through PayPal's online service.
Or, simpler, click on an advertisement banner every so now and then ;).