7 Seas Motel
Newport, Oregon phone 265-2277
442 S.W. Coast Highway, U. S. 101
44 ultra modern units – tile baths and
showers – kitchenettes available – room phones
– T.V. – wall to wall carpet. Heated pool.
Excellent restaurants nearby.
Photographed and Published by George Mood, Camano Island, Washington
S–31181–2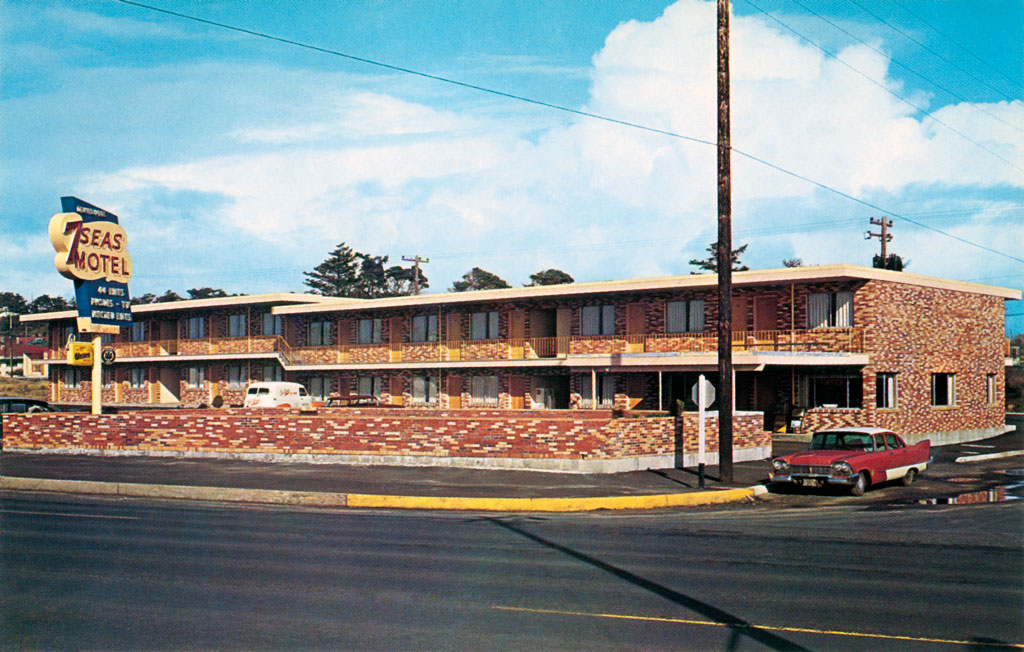 442 SW Coast Highway re-numbered in the 60s to 861
Now is the Money Saver Motel
861 Southwest Coast Highway
Newport, OR 97365-5142
(541) 265-2277
www.newportoregonmotel.com
Scanning, digitally cleaning and enhancing all these postcards,
locating, adding street and map view, and running this site costs a great deal
so won't you please consider making a donation.
Doing so is fast, safe, and easy through PayPal's online service.
Or, simpler, click on an advertisement banner every so now and then ;).