Timberline Lodge, Oregon
Located at the 6,000-foot level of snow-caqpped
Mt. Hood. Their extra long ski season and good
highway make Timberline Lodge popular in winter
and summer.
Natural Color by Mike Roberts, Berkeley 2, Calif.
Northwest Curio & Post Card Co., 1034 La Pointe St., Boise, Idaho
C8720 NCO-123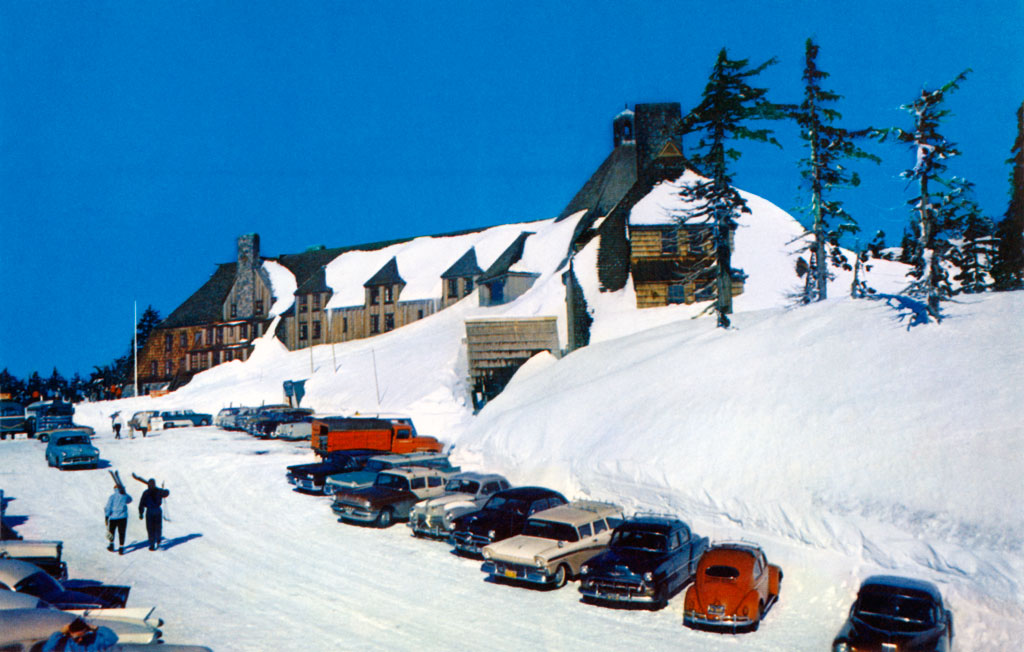 Timberline Lodge and Ski Area
27500 West Leg Road
Timberline Lodge, OR 97028
(503) 272-3311
www.timberlinelodge.com
Scanning, digitally cleaning and enhancing all these postcards,
locating, adding street and map view, and running this site costs a great deal
so won't you please consider making a donation.
Doing so is fast, safe, and easy through PayPal's online service.
Or, simpler, click on an advertisement banner every so now and then ;).