Chuck's Fine Foods: Restaurant, Bar and Motel
– 5 miles west of Destroit Dam on Hwy 22 – Short-
est and lowest pass over Cascades. Headquarter here
while Hunting, Skiing, Boating, Fishing or Swim-
ing. Camera fans' paradise – Mt. Jefferson, Three
Fingered Jack, Suttle and Blue Lakes, North Santiam
and Breitenbush rivers.
Color Photo by Ethel M. Niles
Natural Color by Mike Roberts, Berkeley 2, Calif.
SC4230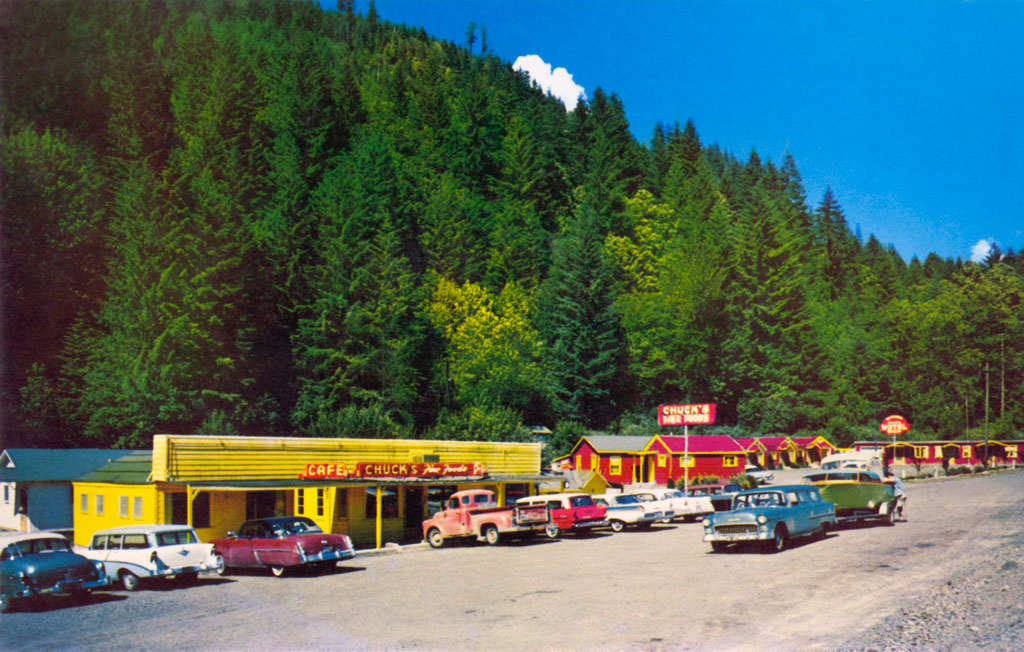 Scanning, digitally cleaning and enhancing all these postcards,
locating, adding street and map view, and running this site costs a great deal
so won't you please consider making a donation.
Doing so is fast, safe, and easy through PayPal's online service.
Or, simpler, click on an advertisement banner every so now and then ;).