Rainbow Motel
Pacific Highway North
Cottage Grove, Oregon 97424
Just off freeway. Quiet, peaceful. Near shopping
center and restaurant. Two blocks from golf course.
Good fishing in nearby streams and lakes.
Photo by: Robert E. Steen
Distr. by: Steen Enterprises, 455 Kinney Loop, Eugene, Oregon 97401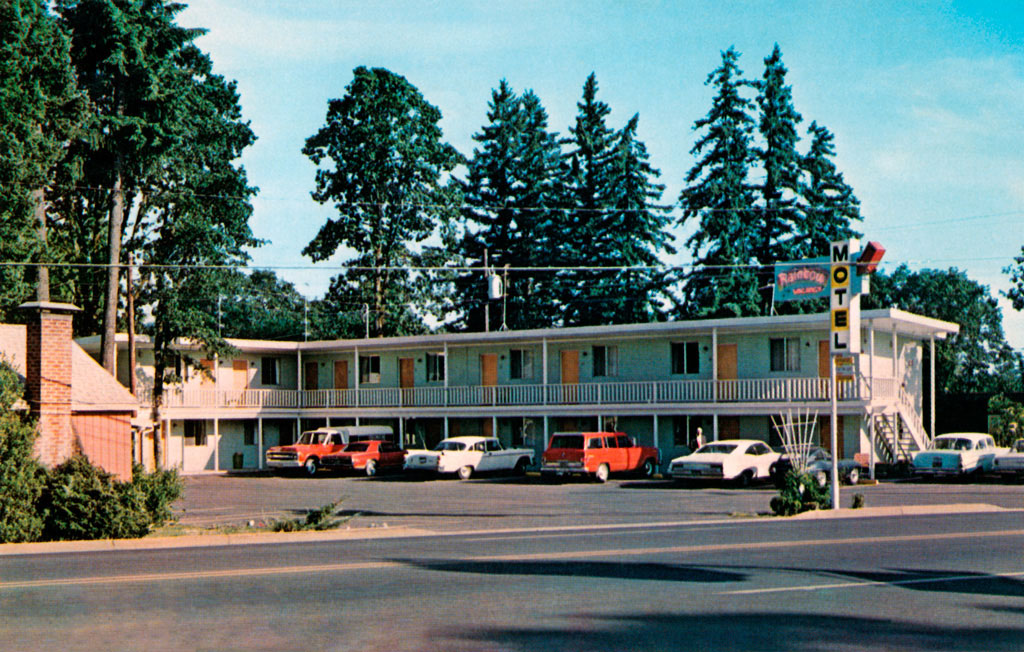 Now the
Relax Inn
1030 North Pacific Highway 99
Cottage Grove, OR 97424
(541) 942-5132
www.tripadvisor.com
Scanning, digitally cleaning and enhancing all these postcards,
locating, adding street and map view, and running this site costs a great deal
so won't you please consider making a donation.
Doing so is fast, safe, and easy through PayPal's online service.
Or, simpler, click on an advertisement banner every so now and then ;).