Clinton's Newest
The Morrison Motel
First Motel East Side Entering Clinton
U. S. Highway 66
115 Choctaw
Phone FA 3-0440
★ Wall-to-Wall Carpets and Room Phones ★
Free Tickets to Municipal Swimming Pool in
Season ★ Central Heating and Refrigeration
★ Sound and Fire Proof rooms ★ Free Tele-
vision.
Congres Coast-to-Coast
Picto-Cards, Hoeser & Blair, Cincinnati, Ohio
S-9892B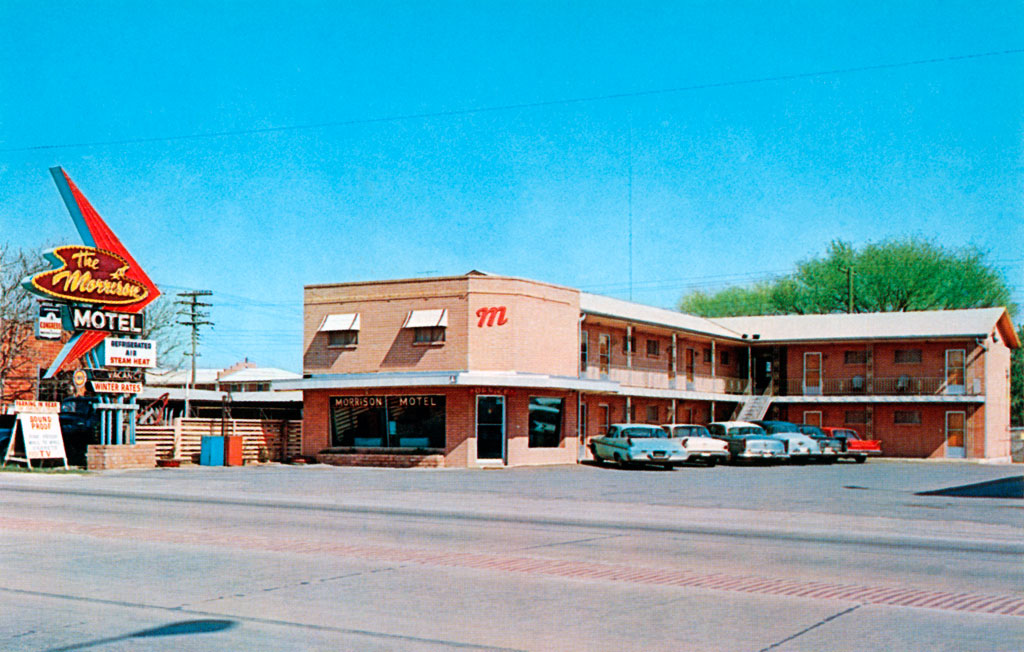 Now is
The Glancy Motel
217 West Gary Boulevard
Clinton, OK 73601
(580) 323-0112

Scanning, digitally cleaning and enhancing all these postcards,
locating, adding street and map view, and running this site costs a great deal
so won't you please consider making a donation.
Doing so is fast, safe, and easy through PayPal's online service.
Or, simpler, click on an advertisement banner every so now and then ;).