Westgate Shopping Center
Located on State Route 81 on the western
edge of Lima, this modern shopping facility
attracts shoppers from a wide area of north-
western Ohio who depend on Lima as a shop-
ping and employment center.
Curteichcolor 3-D Natural Color Reporduction (Reg. U. S. A. Pat. Off.)
Distributed by Brunner News Agency, Lima, Ohio
1DK-1212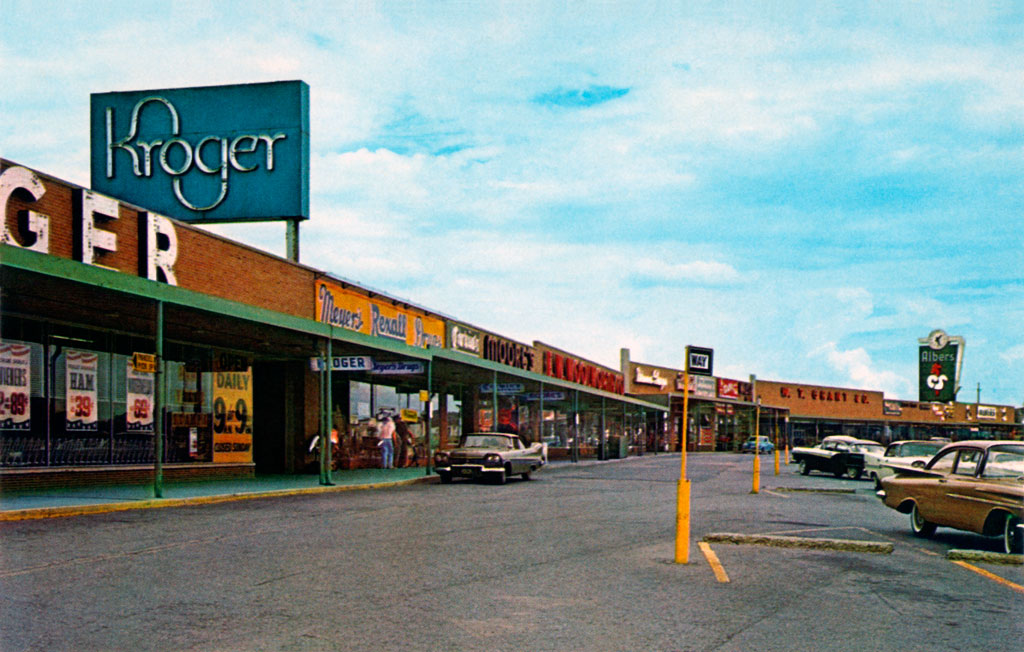 Scanning, digitally cleaning and enhancing all these postcards,
locating, adding street and map view, and running this site costs a great deal
so won't you please consider making a donation.
Doing so is fast, safe, and easy through PayPal's online service.
Or, simpler, click on an advertisement banner every so now and then ;).