Main Street in Salamanca, New York, along
the Allegany River at intersection of U.S. 219
and State Routes 17 & 18. At nearby Allegany
State Park, visitors are attracted by the variety
of outdoor recreation and abundant wild life.
Color Photo by Richard C. Miller
Natural Color Card Published by Modern-Ad, Butler, Pa.
32002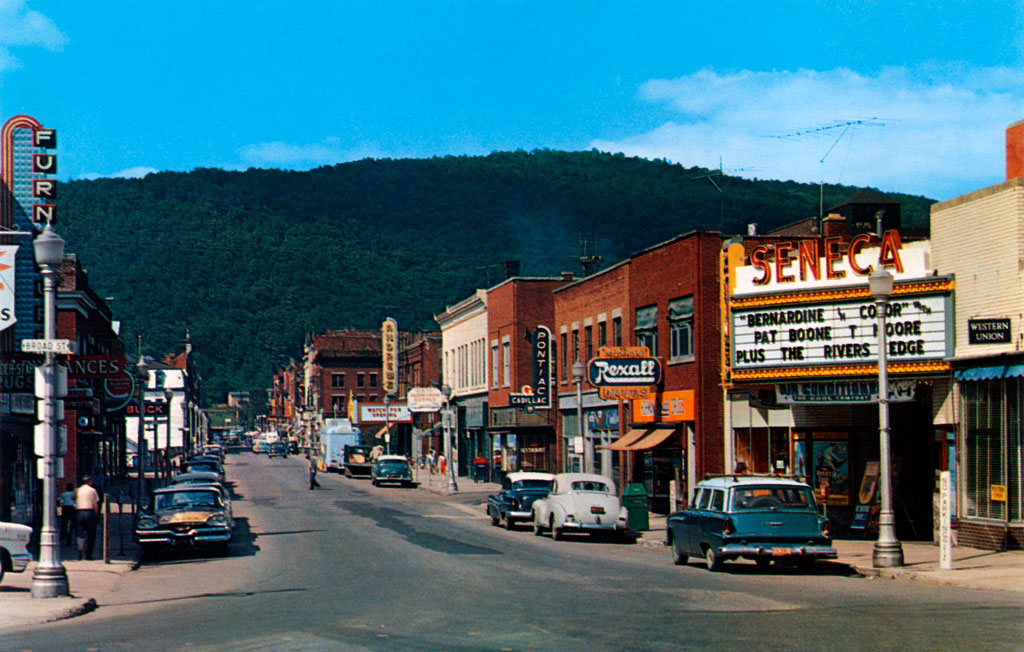 Ray Evans Seneca Theater
www.wikipedia.org
Scanning, digitally cleaning and enhancing all these postcards,
locating, adding street and map view, and running this site costs a great deal
so won't you please consider making a donation.
Doing so is fast, safe, and easy through PayPal's online service.
Or, simpler, click on an advertisement banner every so now and then ;).