Bresee's Oneonta Department Store, Inc.
Oneonta, N. Y. shopping center for Central New York.
Its famous Health Bar is a favorite meeting and eating
spot. Store is air-cooled . . . escalators to second floor
. . . modern rest rooms.
Ektachrome by Bob Wyer, Delhi, N. Y.
Pub. by Bob Wyer Photocards, Delhi, N. Y.
Made by Dexter, West Nyack, N. Y.
36337-B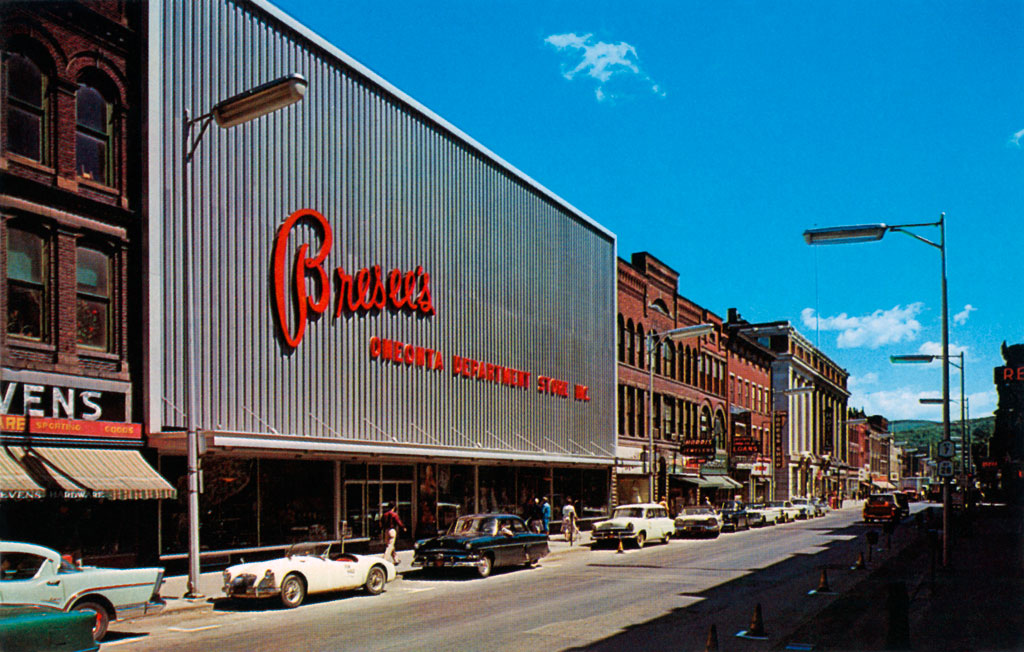 Scanning, digitally cleaning and enhancing all these postcards,
locating, adding street and map view, and running this site costs a great deal
so won't you please consider making a donation.
Doing so is fast, safe, and easy through PayPal's online service.
Or, simpler, click on an advertisement banner every so now and then ;).