Chinatown
New York City
An interesting experience for the visitor is a walk
along Chinatown's winding streets with its variety
of curio shops, restaurants, Joss houses and Oriental
inhabitants.
Manhattan Post Card Pub. Co., Inc., 657 Broadway, N.Y.C., N.Y.
Made by Dexter Press, Inc., West Nyack, New York
DT-75798-B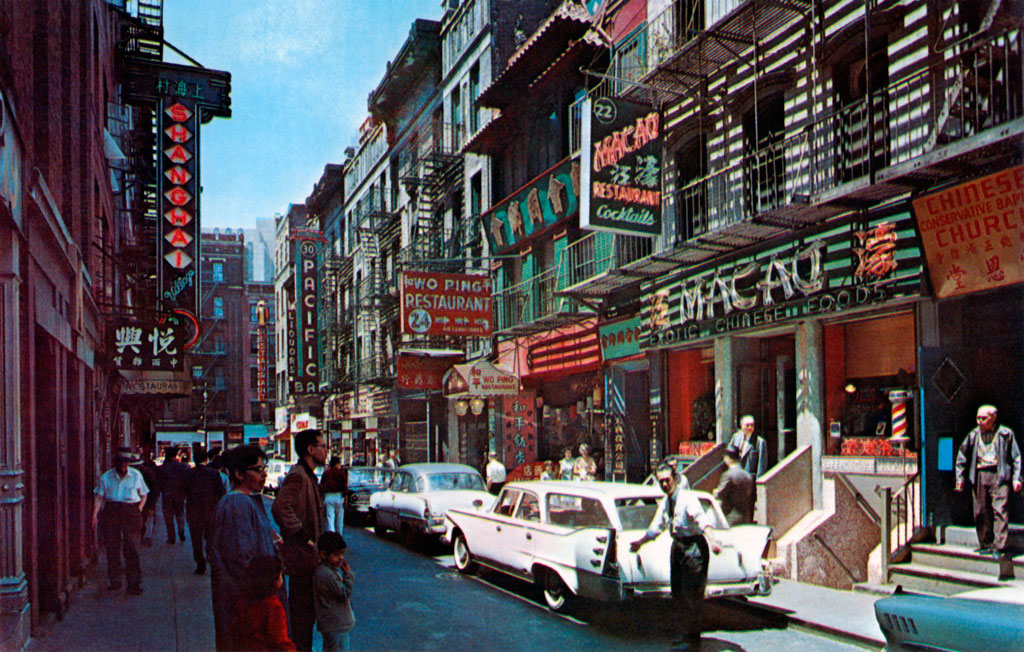 Historic Pictures of Chinatown in NYC
www.ccbanyc.org
Scanning, digitally cleaning and enhancing all these postcards,
locating, adding street and map view, and running this site costs a great deal
so won't you please consider making a donation.
Doing so is fast, safe, and easy through PayPal's online service.
Or, simpler, click on an advertisement banner every so now and then ;).