375 No. Sierra St., Reno, Nevada
Daniels Motor Lodge
Phone: FAirview 9-1351
Reno's newest and best Motor Lodge. 42 Beautiful
units, individually controlled heat and refrigerated
air-conditioning. Located obe block from the Reno
Arch. Leave your car and walk to all the fun. TV
and phones in each room. Free coffee and tea
served in Coffee Room 7 to 10 a.m. Bridal Suite
and Ski Room.
"Plastichrome" by Colourpicture, Boston 30, Mass. – 6270 Mosley Ave., L. A.
P50169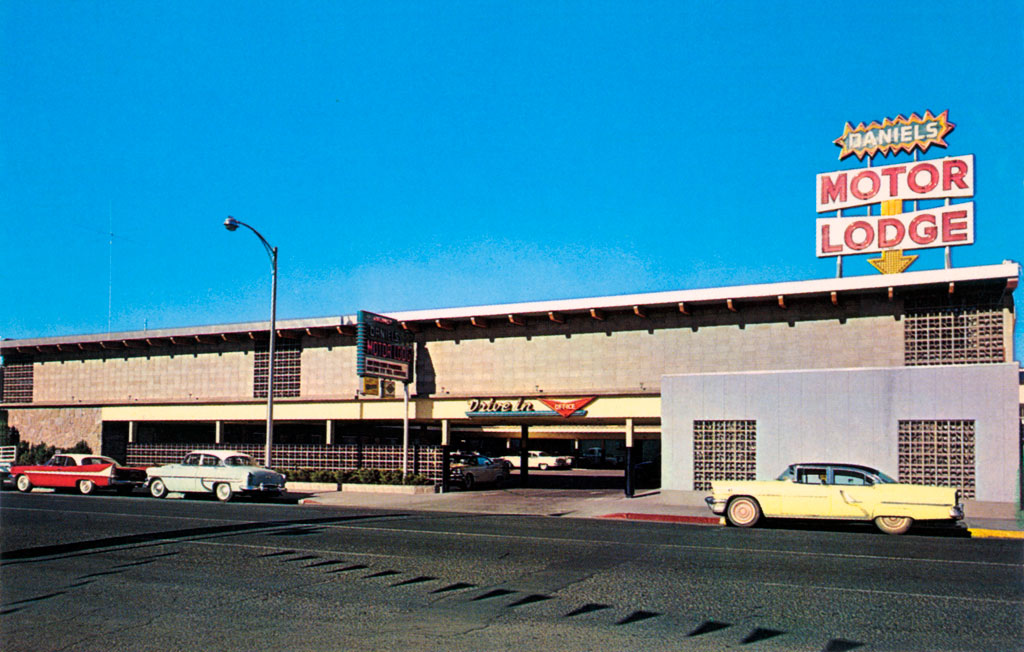 Demolished and a parking lot now, but still visible in 2004 Mapview

Daniel's Motor Lodge
375 North Sierra Street
Reno, NV 89501
(775) 329-1351

Scanning, digitally cleaning and enhancing all these postcards,
locating, adding street and map view, and running this site costs a great deal
so won't you please consider making a donation.
Doing so is fast, safe, and easy through PayPal's online service.
Or, simpler, click on an advertisement banner every so now and then ;).