Round-Up Drive-In Restaurant
Las Vegas, Nevada
This ever-popular Drive-In Restaurant and
Liquor Store is located at the Gateway to the
world famous Las Vegas Strip where Fifth and
Main Streets converge. Famous throughout the
West for its fine foods, 24 hour service and
facilities for air conditioning the parked cars
while the guests enjoy their food in comfort.
The dining room and fountain are among the
finest in Nevada.
Photo by Merle Richards
Western Resort Publications, 1320 N. Broadway, Santa Ana, Calif.
Ferris H. Scott, Santa Ana, Calif.
S24340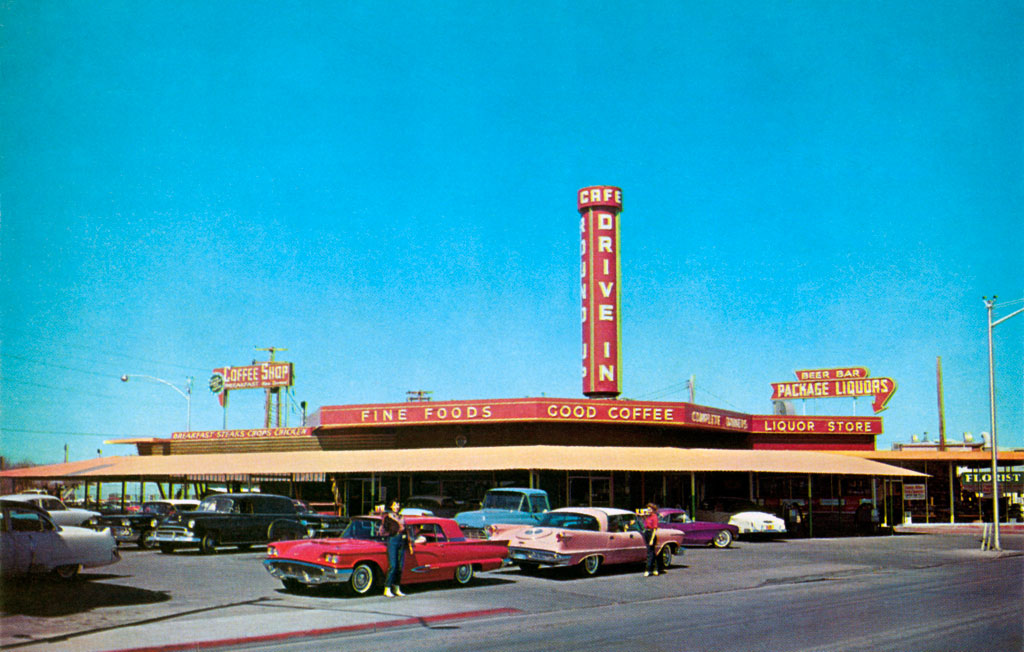 Teens cruised the street on weekend nights and visited the Round-Up Drive-In,
located at the intersection of Main Street and Las Vegas Boulevard.
about where the Burger King is now.
Scanning, digitally cleaning and enhancing all these postcards,
locating, adding street and map view, and running this site costs a great deal
so won't you please consider making a donation.
Doing so is fast, safe, and easy through PayPal's online service.
Or, simpler, click on an advertisement banner every so now and then ;).