Club Hotel
226 South Second Street
For Reservations DUdley 4-7933
Downtown Las Vegas, Nevada
Large, quiet, comfortable rooms at reasonable rates.
Wall-to-wall carpets, full private baths, dressing
rooms. Free TV. Phones in all rooms. Switchboard
service. Daily maid service. Half block to world's
largest casino center and excellent restaurants. Show
reservations. Air conditioned — heated.
Published by H & H Advertising Specialties
29950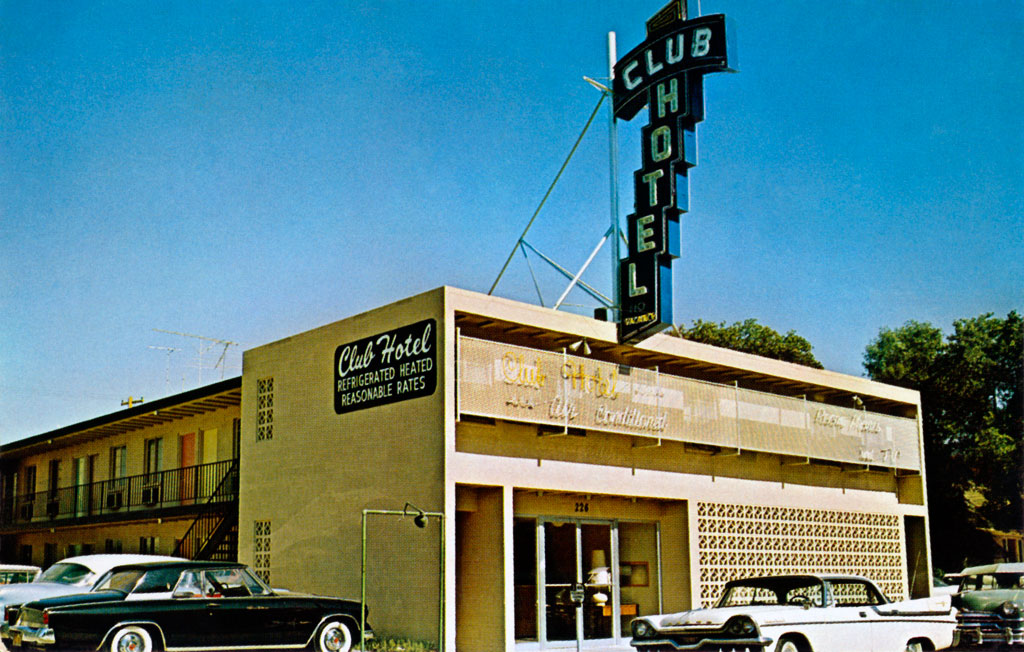 The Club Hotel was located on
226 South Second Street
and is now renamed
Las Vegas Club Hotel & Casino
and relocated on
18 East Fremont Street
Las Vegas, NV 89101
(702) 385-1664
(800) 634-6532
www.vegasclubcasino.net

The South Second Street is renamed to
South Casino Center Boulevard
Scanning, digitally cleaning and enhancing all these postcards,
locating, adding street and map view, and running this site costs a great deal
so won't you please consider making a donation.
Doing so is fast, safe, and easy through PayPal's online service.
Or, simpler, click on an advertisement banner every so now and then ;).