Elko, Nevada
"The Old West in Modern Splendor"
This is a view of U.S. Highway 40 leading through
downtown Elko. Elko County is the largest beef
cattle producer in the U.S. and Elko is the home
of the famous Silver State Stampede Rodeo.
Plastichrome by Colourpicture Publishers, Inc. Boston, Mass., U.S.A.
Published by Geo. Mc Co., Box 7146, Murray, Utah
Color by George McLean
P33228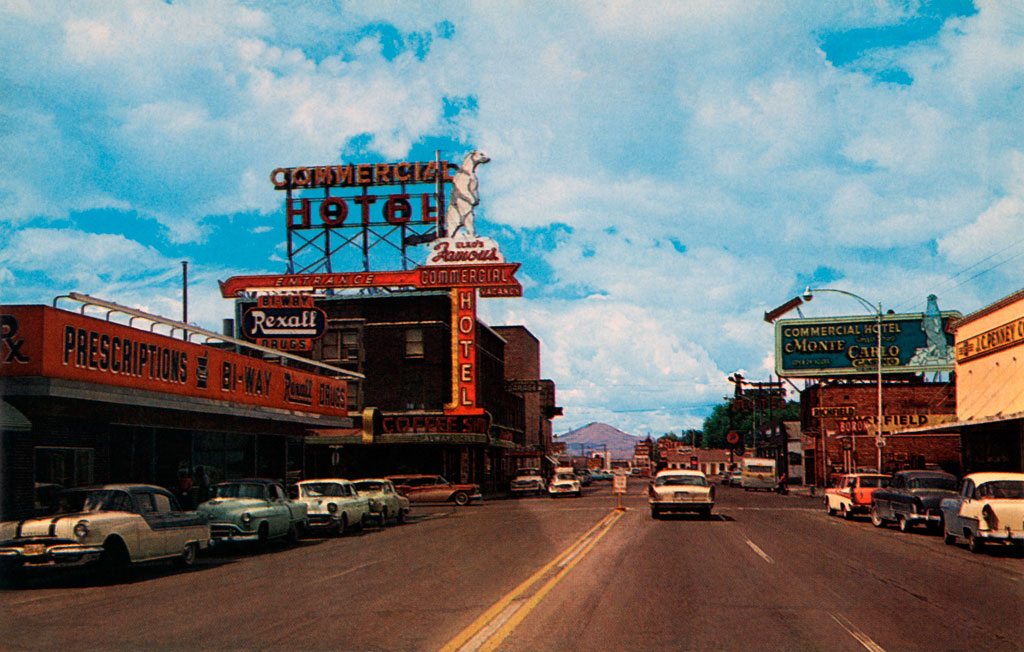 The Commercial Hotel now is the
Commercial Casino
345 4th Street
Elko, NV 89801
www.northernstarcasinos.com
Scanning, digitally cleaning and enhancing all these postcards,
locating, adding street and map view, and running this site costs a great deal
so won't you please consider making a donation.
Doing so is fast, safe, and easy through PayPal's online service.
Or, simpler, click on an advertisement banner every so now and then ;).