Big Chief Motel
P.O. Box 555
Battle Mountain, Nevada
Phone ME 5-2416
18 modern deluxe units on U.S. Highway 40. Tile
showers, wall-to-wall carpet, and television. A
nice place for nice people. Restaurants nearby.
Natural Color by Mike Roberts, Berkeley 2, Calif.
Color Photo by Ray Foster
SC5947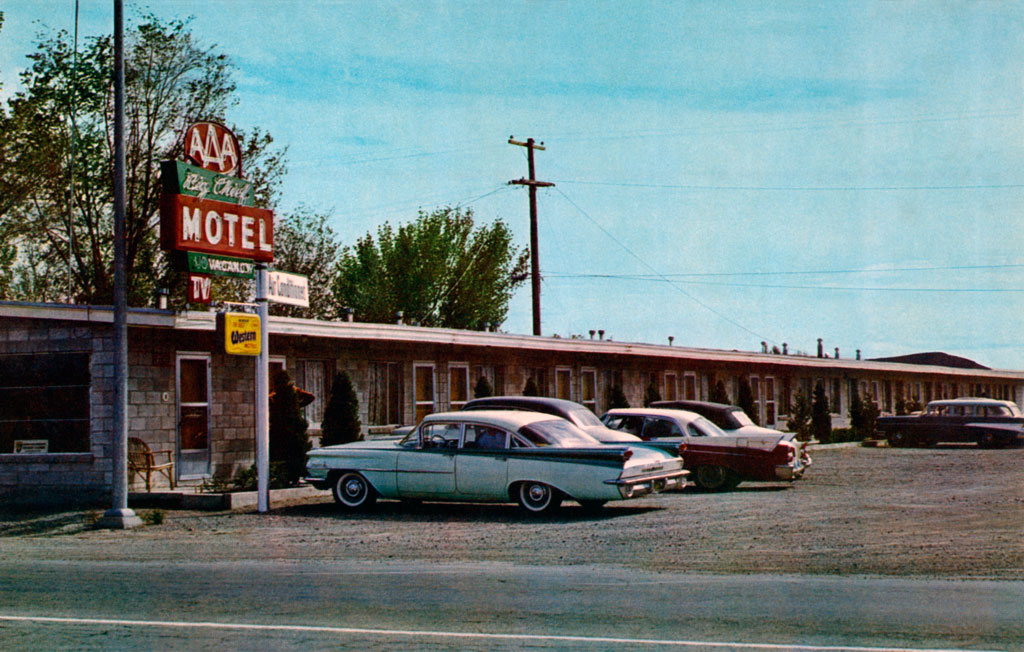 Big Chief Motel

434 W. Front St.
Battle Mountain, NV 89820
775.635.2416
poojabhakta13@gmail.com

Battle Mountain
Are you tough enough?
Amenities & Attraction mb
www.battlemountaintourism.com
Scanning, digitally cleaning and enhancing all these postcards,
locating, adding street and map view, and running this site costs a great deal
so won't you please consider making a donation.
Doing so is fast, safe, and easy through PayPal's online service.
Or, simpler, click on an advertisement banner every so now and then ;).