La Cita Mexican Restaurant
812 South First St.
On U.S. Highways 66 & 54.
State Highways 104 & 18.
Tucumcari, New Mexico
Serving the finest in authentic Mexican Food, pre-
pared by Las Cocineras Méxicans, also Choice
steaks and panfried chicken cooked to perfection.
We honor major credit cards, such as Carte Blanche,
American Express & Diners' Club. Under the per-
sonal supervision of Maurice and Lee Snider, Owners
& Operators.
Pub. by La Deane Studio, Tucumcari, New Mexico
Made by Dexter Press, Inc., West Nyack, New York
57726-B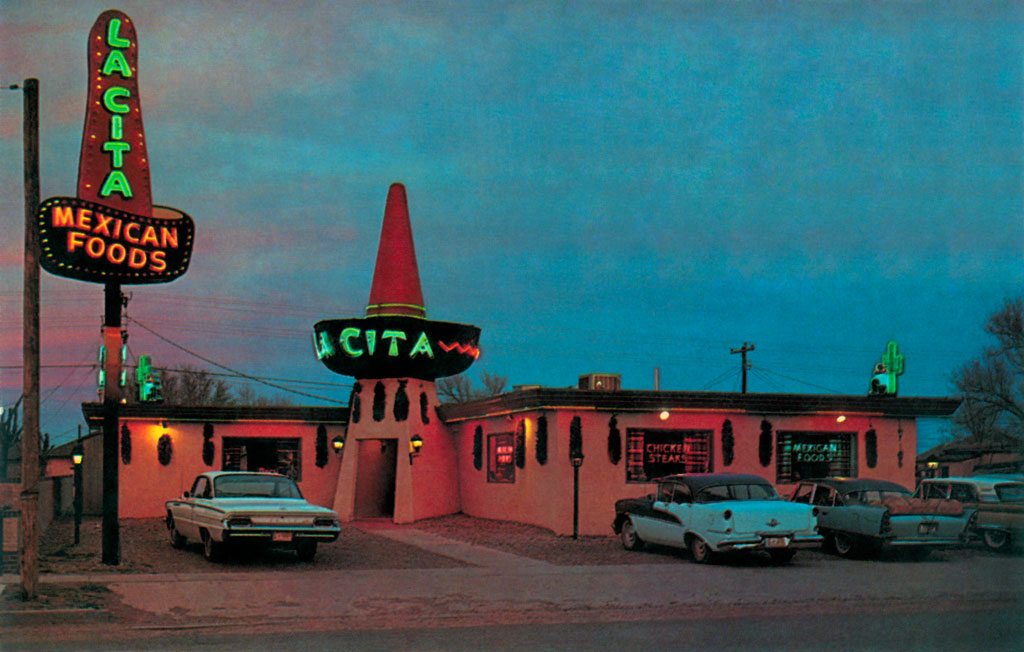 Still there, on Route 66!
820 South 1st Street
Tucumcari, NM 88401-3215
(575) 461-7866
Scanning, digitally cleaning and enhancing all these postcards,
locating, adding street and map view, and running this site costs a great deal
so won't you please consider making a donation.
Doing so is fast, safe, and easy through PayPal's online service.
Or, simpler, click on an advertisement banner every so now and then ;).