City Hall
Hobbs, New Mexico
Thirty years ago, Hobbs was a country store
and a windmill. Today it is a flourishing
community of some 30,000 people. It has given
Lea County valuation and highest per capita
income in New Mexico. The reason: Black
Gold (oil).
Color Photo by Gene Aiken
Color-King Natural Color Card, W. M. Cline Co., Chattanooga, Tennessee
58540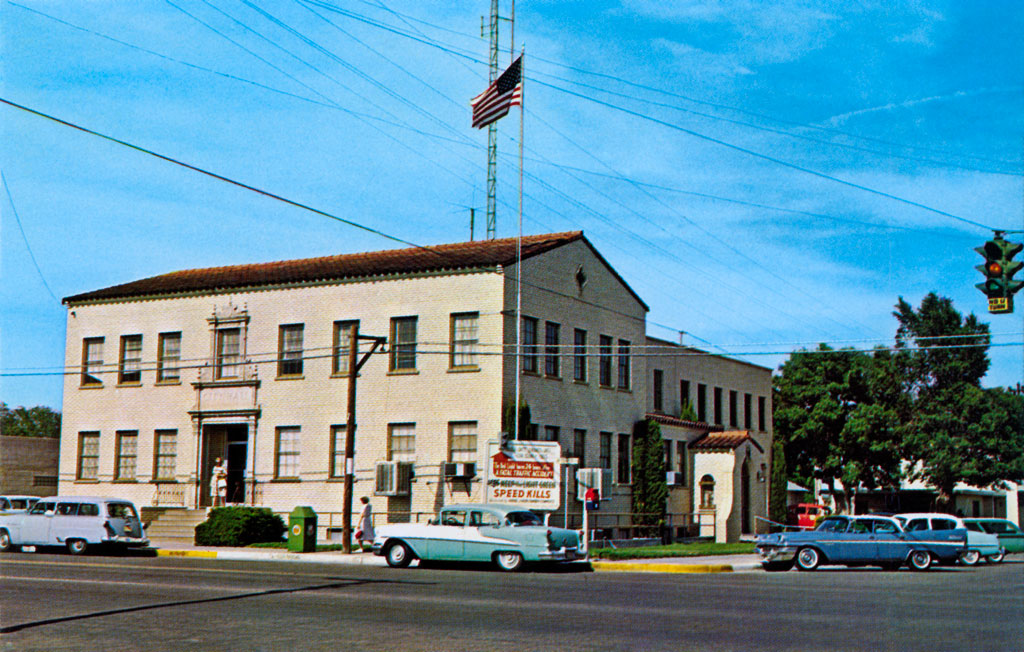 Hobbs City Manager's Office
300 North Turner Street
Hobbs, NM 88240-8302
(575) 397-9206
www.hobbsnm.org
Scanning, digitally cleaning and enhancing all these postcards,
locating, adding street and map view, and running this site costs a great deal
so won't you please consider making a donation.
Doing so is fast, safe, and easy through PayPal's online service.
Or, simpler, click on an advertisement banner every so now and then ;).