Lariat Lodge
U. S. Highway 66 . . . East Entrance of
Gallup, New Mexico
Ph. 863-6809
Air Conditioned – Tiled Baths with Tub or Shower
Optional – Room Telephones and Radios . . . Some
Suites for Families.
Photography by Tom Reed
Pub. by Phoenix Specialty Adv. Co., 1528 E. Clarendon, Phoenix, Ariz.
39471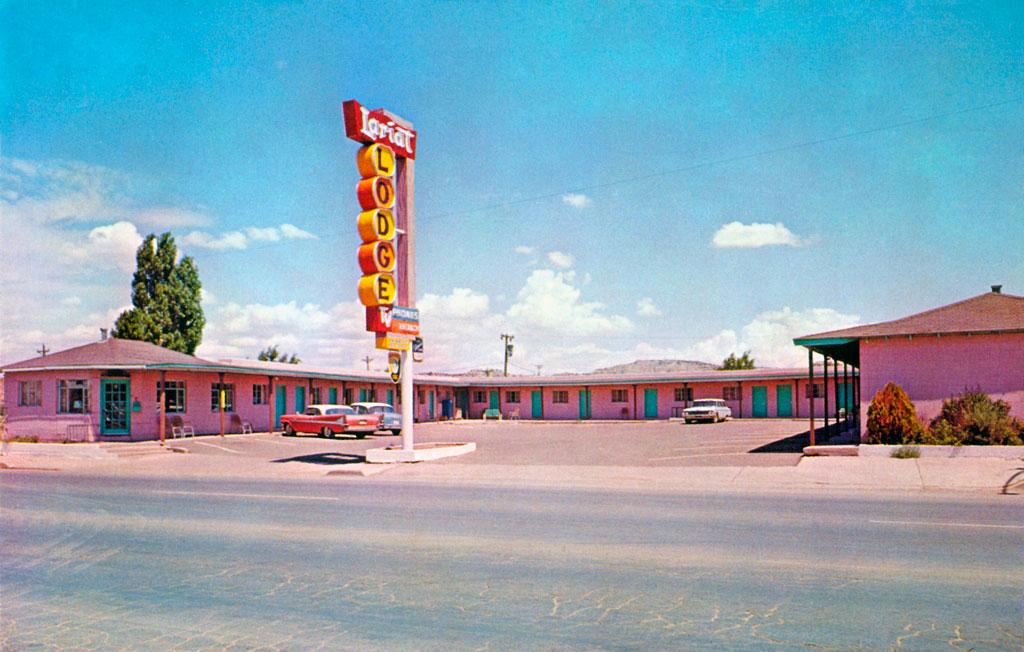 The Hotel's neon sign is still there,
but it seems to be a storage now
Smith's Mini Storage
1001 E Historic Highway 66
Gallup, NM 87301-5558
(505) 863-9941
Scanning, digitally cleaning and enhancing all these postcards,
locating, adding street and map view, and running this site costs a great deal
so won't you please consider making a donation.
Doing so is fast, safe, and easy through PayPal's online service.
Or, simpler, click on an advertisement banner every so now and then ;).