Clovis Memorial Hospital
Clovis, New Mexico
This fine hospital is jointly operated by Curry
County and City of Clovis.
Curteichcolor 3-D Natural Color Reproduction (Reg. U.S.A. Pat. Off.)
Distributed by Southwest Post Card Co., Albuquerque, N.M.
655
6DK-22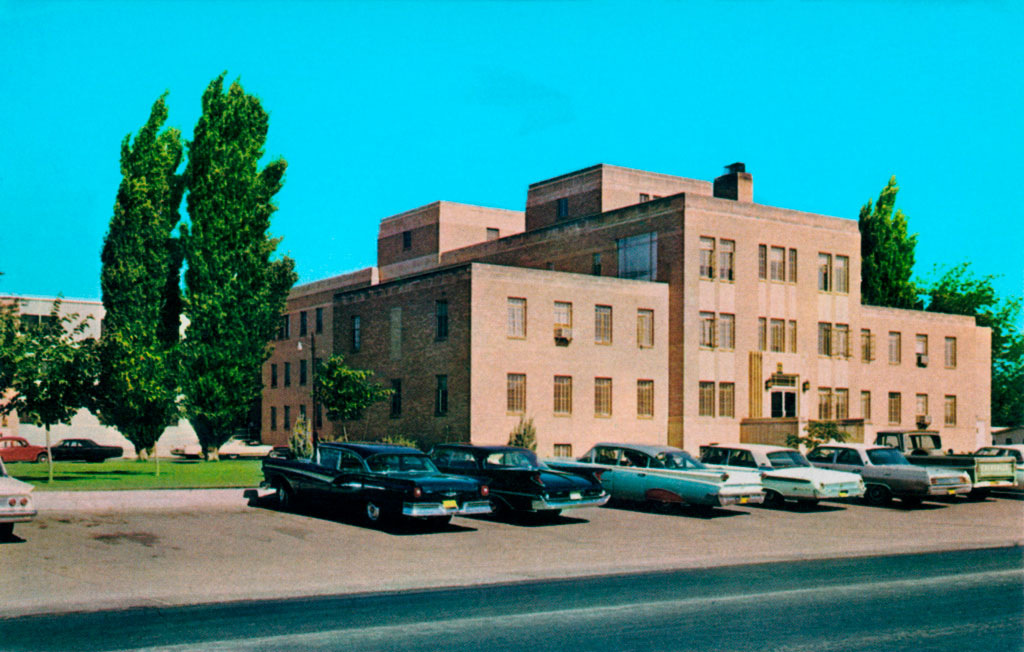 Now houses the Family & Children's Court Services
1200 North Thornton Street
Clovis, NM 88101-5508
(575) 769-3227
www.voice4kids.org
Scanning, digitally cleaning and enhancing all these postcards,
locating, adding street and map view, and running this site costs a great deal
so won't you please consider making a donation.
Doing so is fast, safe, and easy through PayPal's online service.
Or, simpler, click on an advertisement banner every so now and then ;).