Clines Corners Inc.
60 miles east of Albuquerque, at the crossroads
of U.S. Highway 285 and U.S. 66 and Interstate
40. Best in meals, one of the most complete res-
taurant, service station and gift shop in New
Mexico. Cool Clines Corners, elevation 7200 feet.
Color by Baxter
Baxtone, Box 175, Amarillo, Texas - Made in U.S.A.
41201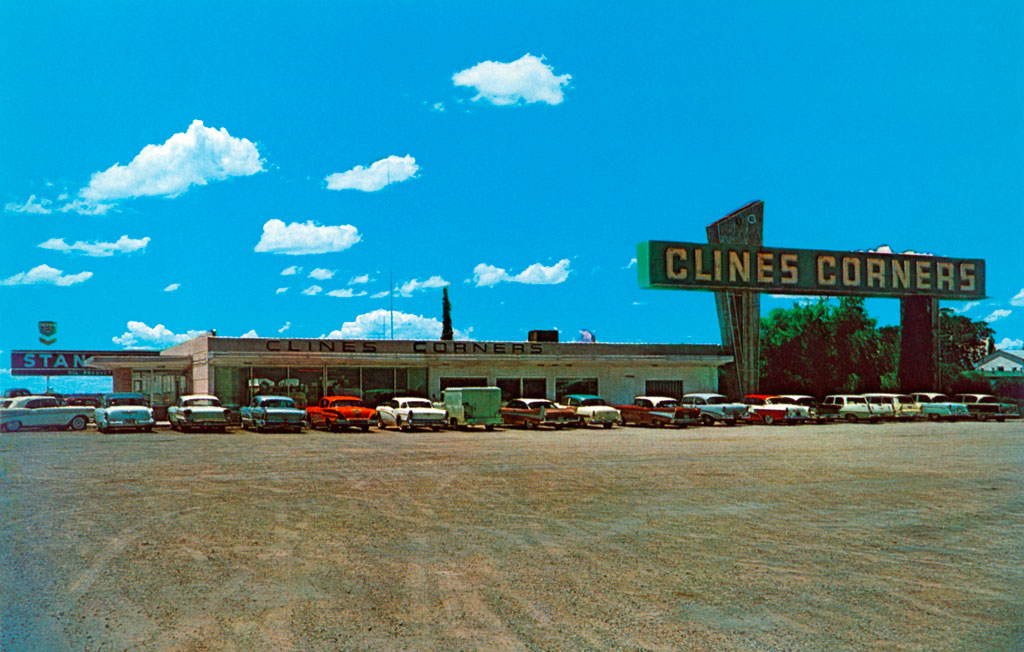 Clines Corners is located at the junction of
Highway 285 and Interstate-40 (once Route 66)
1 Yacht Club Drive
Clines Corners, NM 87070
(575) 472-5488
www.clinescorners.com
Scanning, digitally cleaning and enhancing all these postcards,
locating, adding street and map view, and running this site costs a great deal
so won't you please consider making a donation.
Doing so is fast, safe, and easy through PayPal's online service.
Or, simpler, click on an advertisement banner every so now and then ;).