Central Avenue, Albuquerque, N. M.
This view is seen from the Santa Fe R. R. over-
pass, looking west. It is the heart of the shop-
ping district with its modern buildings and
up-to-date shops and stores.
Distributed by Southwest Post Card Co., Box 685, Albuquerque, N. M.
K-491
Curteichcolor 3-D Natural Color Reproduction (Reg. U. S. A. Pat. Off.)
SCK3138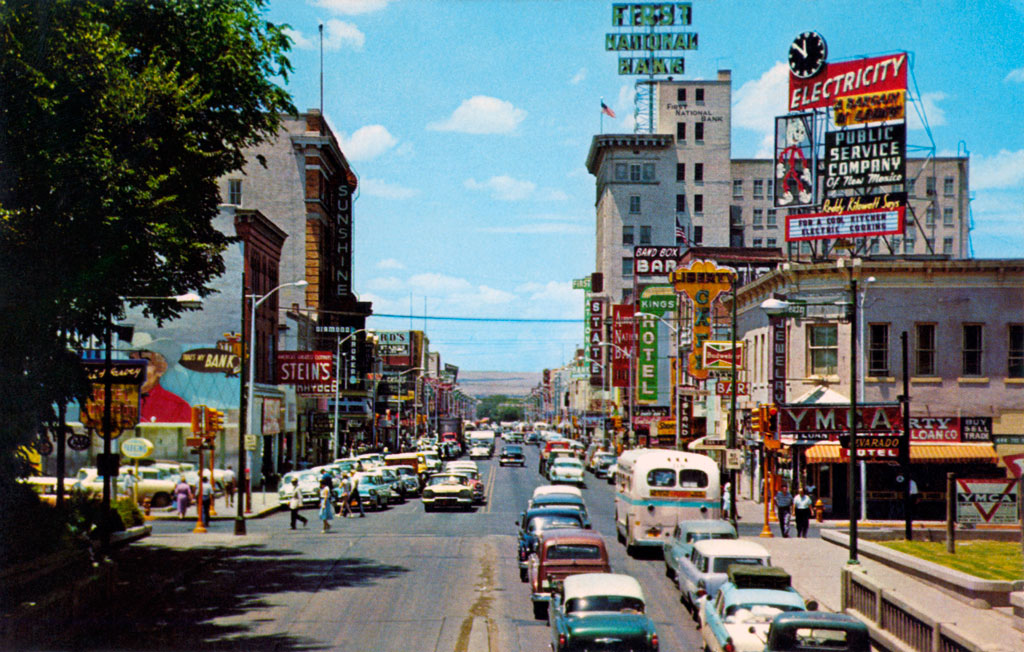 Cinemark 14 Downtown
100 Central Avenue Southwest
Albuquerque, NM 87102-3409
(505) 243-9555
www.cinemark.com
Scanning, digitally cleaning and enhancing all these postcards,
locating, adding street and map view, and running this site costs a great deal
so won't you please consider making a donation.
Doing so is fast, safe, and easy through PayPal's online service.
Or, simpler, click on an advertisement banner every so now and then ;).