The heart of New Hampshire is now reached
with ease, comfort and pleasure via the Everett
Turnpike. This new colorful vista showing Mt.
Kearsarge in the distance is observed between
Manchester and Concord.
Photography by Carleton Allen
Koppel Color Cards,
Hawthorne, N. J.
Pub. by Forward's Color Productions, Arlington, Vermont
45112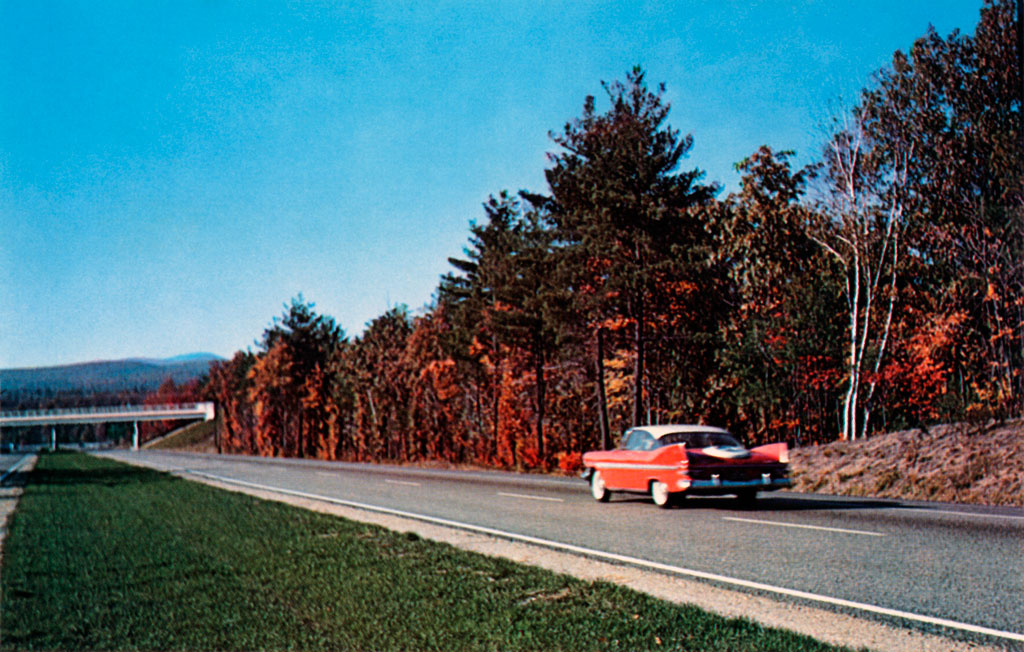 The F. E. Everett Turnpike, now known as the Central Turnpike,
extends from the Massachusetts state line in Nashua to Exit 14 in Concord.
Its distance is 39.5 miles and, in part, constitutes a portion of US Interstate Highways 93 and 293.
It connects three urban centers in New Hampshire (the cities of Concord, Manchester and Nashua).
The route also connects with the major East-West roads in New Hampshire (NH 101, US 4 and I-89).
www.bostonroads.com
www.nh.gov
Scanning, digitally cleaning and enhancing all these postcards,
locating, adding street and map view, and running this site costs a great deal
so won't you please consider making a donation.
Doing so is fast, safe, and easy through PayPal's online service.
Or, simpler, click on an advertisement banner every so now and then ;).