Williston, North Dakota
A Rich Oil and Agricultural Community
Main Street – downtown looking towards the
bluffs bordering the Missouri River.
Color by Mike Roberts, Berkeley, Calif. 94710
Montana Post Card & Souvenir Co., Box 742, Miles City, Mont.
C12327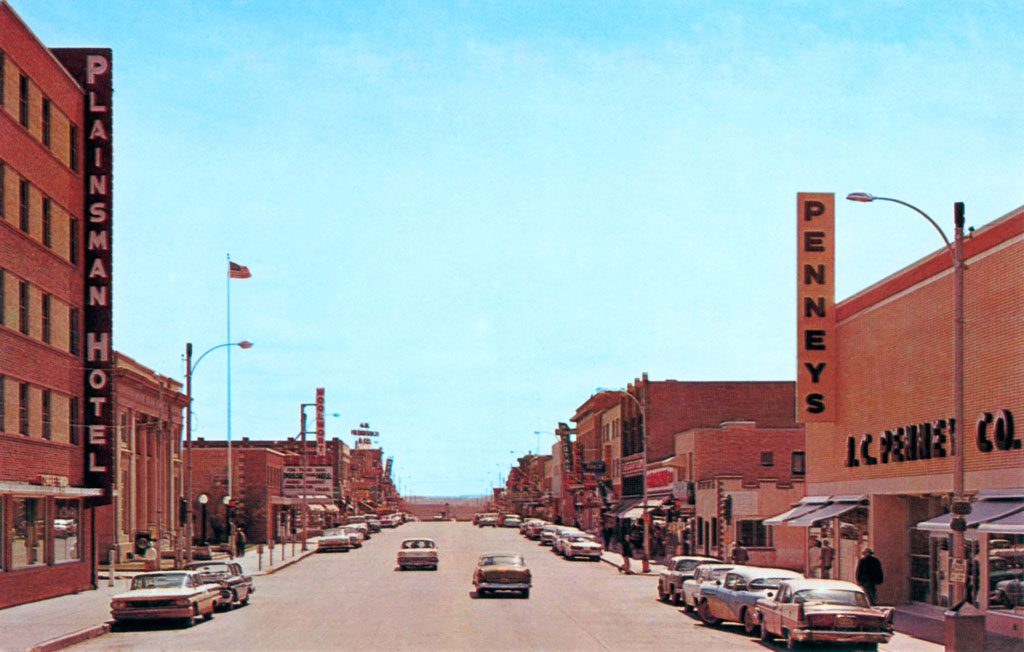 J.C. Penney Co.
403 Main St
Williston, ND 58801
(701) 572-6303
www.jcpenney.com

The former Plainsman Hotel
now Plainsman Building business suites
3 4th Street East
Williston, ND 58802
Scanning, digitally cleaning and enhancing all these postcards,
locating, adding street and map view, and running this site costs a great deal
so won't you please consider making a donation.
Doing so is fast, safe, and easy through PayPal's online service.
Or, simpler, click on an advertisement banner every so now and then ;).