Main Street
Fastest Growing City in North Dakota.
Why Not. Minot, N. Dak.
Pub. by Lee's Photo, Minot, N. Dak.
Made by Dexter, West Nyack, N. Y.
25391-B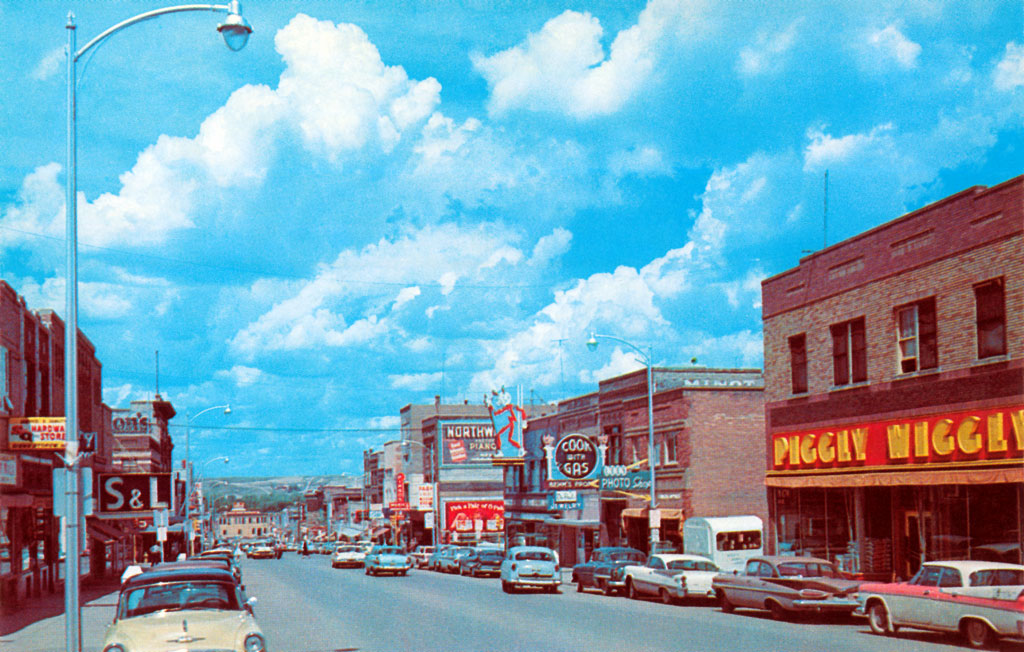 The Piggly Wiggly now is the
Bray's Saddlery Western Wear
215 Main St S
Minot, ND 58701
701-838-1705
www.brayssaddlery.com
Scanning, digitally cleaning and enhancing all these postcards,
locating, adding street and map view, and running this site costs a great deal
so won't you please consider making a donation.
Doing so is fast, safe, and easy through PayPal's online service.
Or, simpler, click on an advertisement banner every so now and then ;).