Newfound Gap
Great Smoky Mountains National Park
North Carolina - Tennessee - State Line
The scenic Newfound Gap Highway (U. S. 441) passes
through the Park, from Gatlinburg, Tenn. to Cherokee,
N. C. and at Newfound Gap reaches its highest point
of 5,048 feet. - at the N. C. - Tenn. State Line.
Color by C. H. Ruth
Genuine Natural Color Made by Dexter Press, Inc., West Nyack, N. Y.
40565-B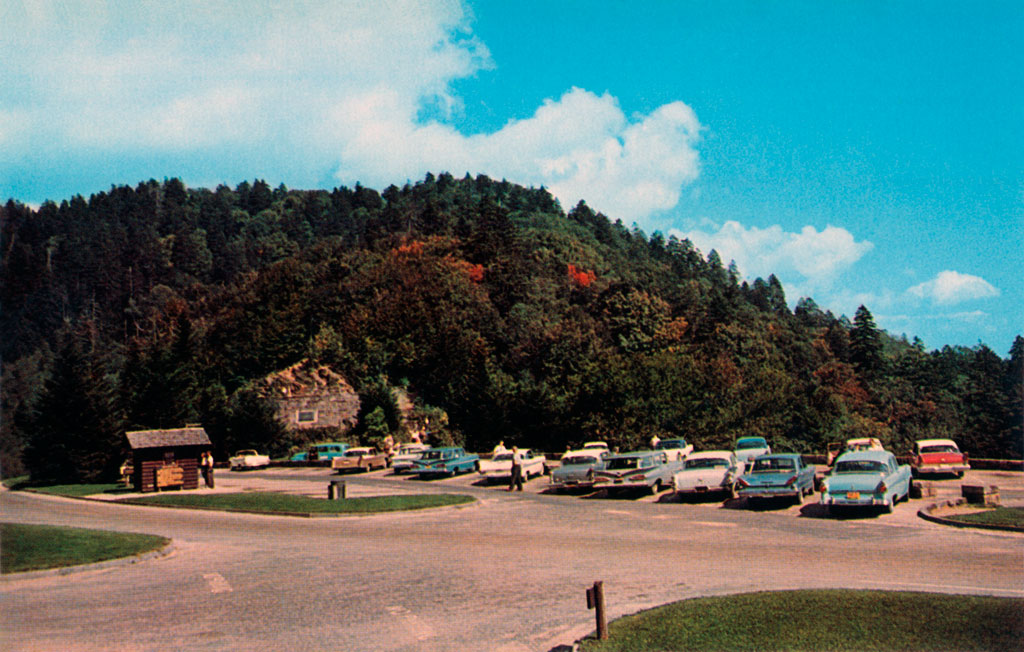 Great Smoky Mountains National Park
National Park Service
Newfound Gap, NC 28713
(865) 436-1200
www.nps.gov
Scanning, digitally cleaning and enhancing all these postcards,
locating, adding street and map view, and running this site costs a great deal
so won't you please consider making a donation.
Doing so is fast, safe, and easy through PayPal's online service.
Or, simpler, click on an advertisement banner every so now and then ;).