Freeman Motor Co.
"Red&quot Freeman - Coble Wilson
Largest in eastern North Carolina
1501 W. 5th St.
Lumberton, N. C.
Phone RE 9-3224
Franchised Dealers, Ford - Imperial - Dodge
Chrysler - Plymouth - Dodge Trucks
Renault and Peugeot
Complete Service and Body Rebuilding on all makes.
Pub. by Gillespie Studio, Lumberton, N. C.
Made by Dexter, West Nyack, N. Y.
22100-B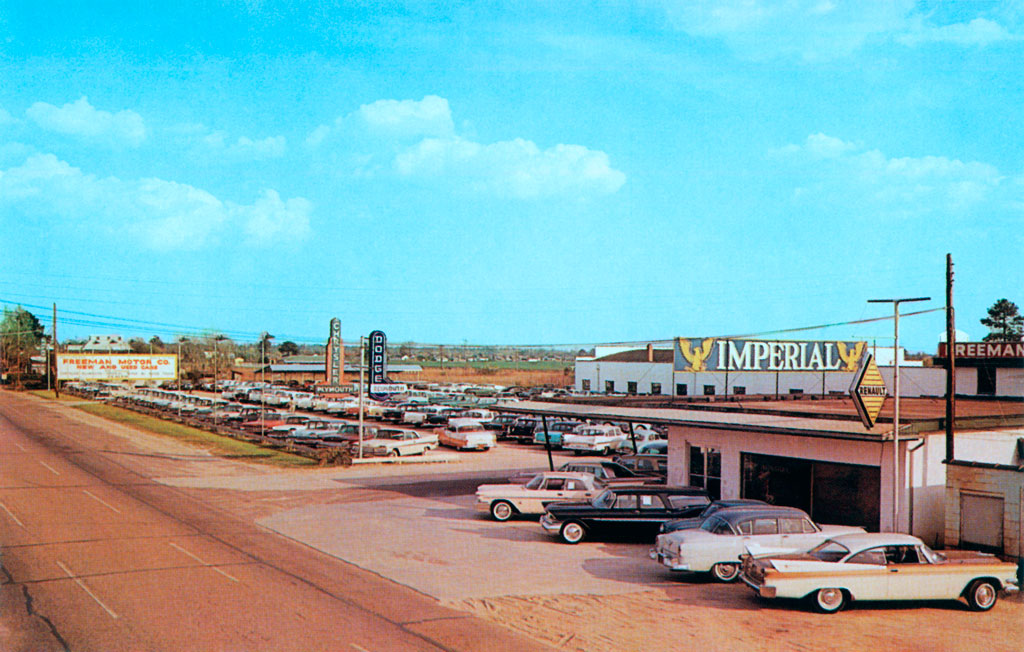 Now is
Sammy's Auto Sales
1509 W 5th Street
Lumberton, NC 28358
(910) 738-5704
Scanning, digitally cleaning and enhancing all these postcards,
locating, adding street and map view, and running this site costs a great deal
so won't you please consider making a donation.
Doing so is fast, safe, and easy through PayPal's online service.
Or, simpler, click on an advertisement banner every so now and then ;).