Fontana Village Resort
Street Scene in the Village Center - Drug Store
and Gift Shop, right, Cafetaria and dining room,
left.
Fontana Village Resort is two miles from Fon-
tana Dam, largest in the TVA chain, largest east
of the Rockies, one of the largest in the world.
Fontana Village Resort is located in the south-
ern edge of the Great Smoky Mountains National
Park, Western North Carolina.
Photographed in Natural Color by Walter Cline
W.M. Cline Co.
F-25
Color-King Natural Color Card, W. M. Cline Co., Chattanooga, Tennessee
51594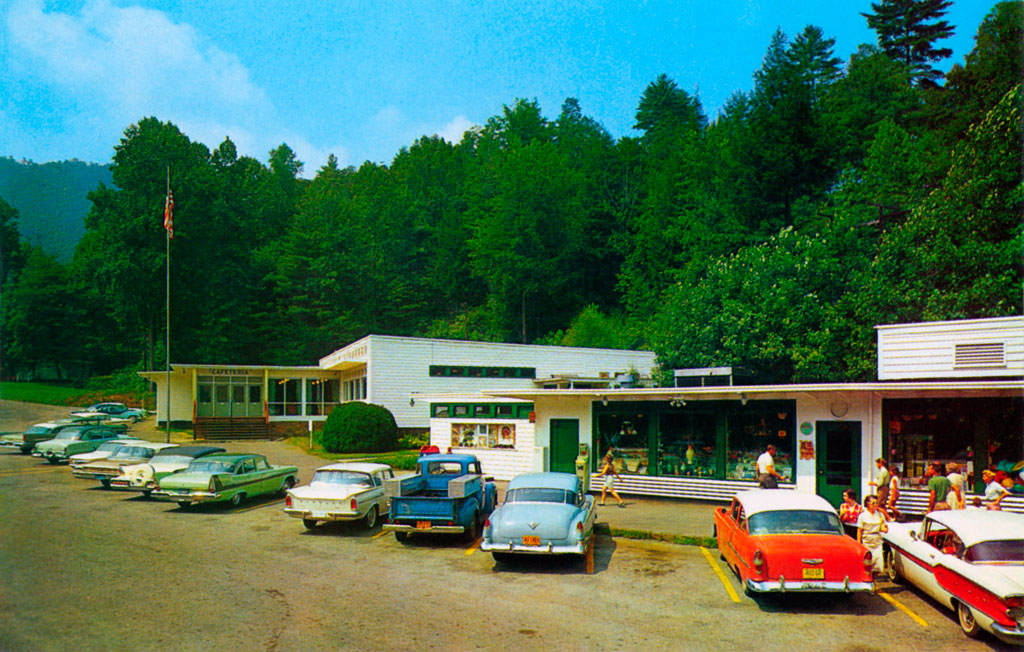 Fontana Village Resort
300 Woods Road
Fontana Dam, NC 28733
(828) 498-2211
www.fontanavillage.com
Scanning, digitally cleaning and enhancing all these postcards,
locating, adding street and map view, and running this site costs a great deal
so won't you please consider making a donation.
Doing so is fast, safe, and easy through PayPal's online service.
Or, simpler, click on an advertisement banner every so now and then ;).