United States Post Office
Asheville, N.C.
Color Photo by E. L. DuPuy
NA-29
Pub. by The Ashville Post Card Cp., Aseville, N. C.
K-10515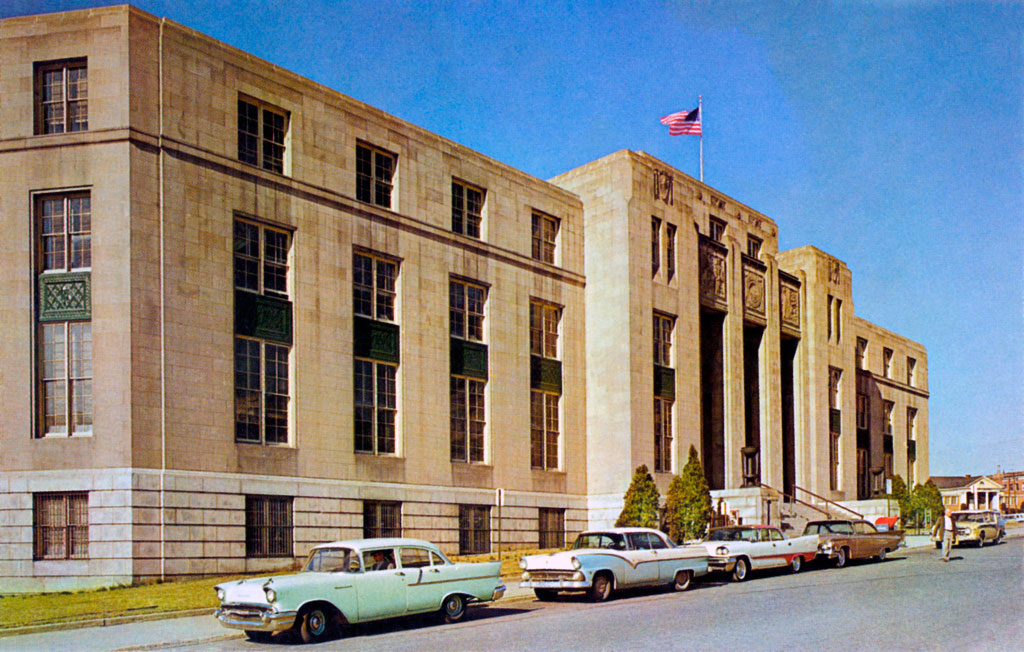 AshevilleFederal Courthouse
100 Otis Street
NC 28801

The United States Attorney's Office
Western District of North Carolina
Asheville Branch Office
(828) 271-4661
www.justice.gov

A fine Depression era Federal Building with Art Deco detailing that was designed by James A. Wetmore of the Federal Architect's Office and built in 1929-30.
This massive presentation of Asheville architecture is sheathed in limestone with low relief panels and metal doors.
Inside, the classic lobby has a stenciled ceiling.
Scanning, digitally cleaning and enhancing all these postcards,
locating, adding street and map view, and running this site costs a great deal
so won't you please consider making a donation.
Doing so is fast, safe, and easy through PayPal's online service.
Or, simpler, click on an advertisement banner every so now and then ;).