Last Chance Gulch – Helena, Montana
Helena owes its existence to the discovery of
gold in 1864 in the Last Chance Gulch, now the
city's main street, which is shown here looking
to the north. This street is often referred to as
the "Street Paved With Gold".
Color by Norman Bouchey
Pub. & Dist. Only by Bob Anderson Postcards, 885-5th Ave., W.N., Kalispell, Mont.
Plastichrome by Colourpicture Publishers, Inc., Boston Mass., U.S.A.
A Color V Card Creation
P38183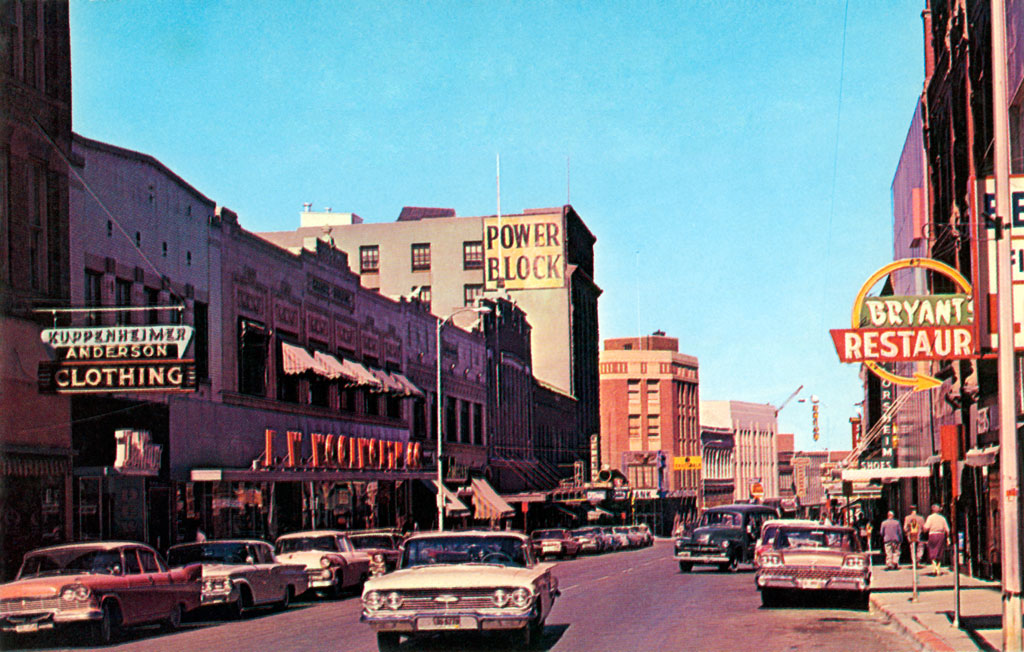 Looking north from Broadway Street on Last Chance Gulch
Now Pedestrian Mall
goldwest.visitmt.com
Scanning, digitally cleaning and enhancing all these postcards,
locating, adding street and map view, and running this site costs a great deal
so won't you please consider making a donation.
Doing so is fast, safe, and easy through PayPal's online service.
Or, simpler, click on an advertisement banner every so now and then ;).