Billings, Montana
This view is on 3rd Avenue North looking
northwest. The new and modern building on the
left is the Security Trust and Savings Bank, with
the famous Carter Clock sign above.
Curteichcolor 3-D Natural Color Reproductions (Reg. U. S. A. Pat. Off.)
Distributed by Bob Anderson Postcards, 885 5th Ave., W. N., Kalispell, Montana
IDK-43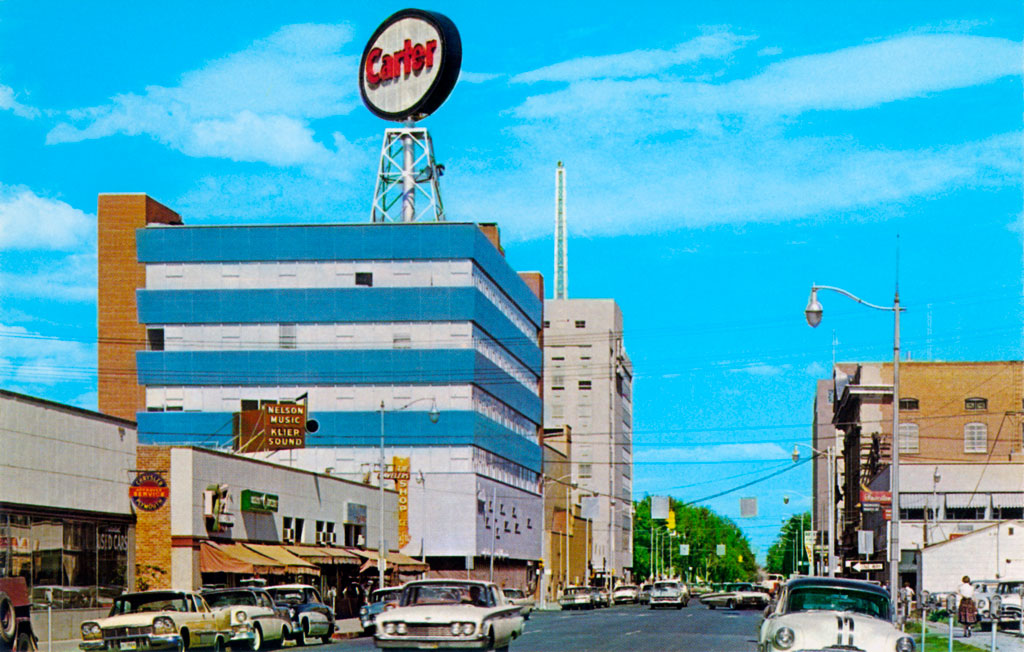 Looking northeast 3rd Avenue North from 29th Street
Scanning, digitally cleaning and enhancing all these postcards,
locating, adding street and map view, and running this site costs a great deal
so won't you please consider making a donation.
Doing so is fast, safe, and easy through PayPal's online service.
Or, simpler, click on an advertisement banner every so now and then ;).