Wadena, Minnesota Street Scene
Wadena, County seat of Wadena County, Minne-
sota is situated at the crossroads of two trans-
continental highways, U. S. 71 and U. S. 10,
and thus is the natural dispersion point leading
to Minnesota's heart of the Lakes playground
and vacationland.
Authentic Minnesota Scene
C-24
Pub. by Northern Minnesota Novelties,
Crosslake, Minnesota
Made by Dexter, West Nyack, N. Y.
43387-B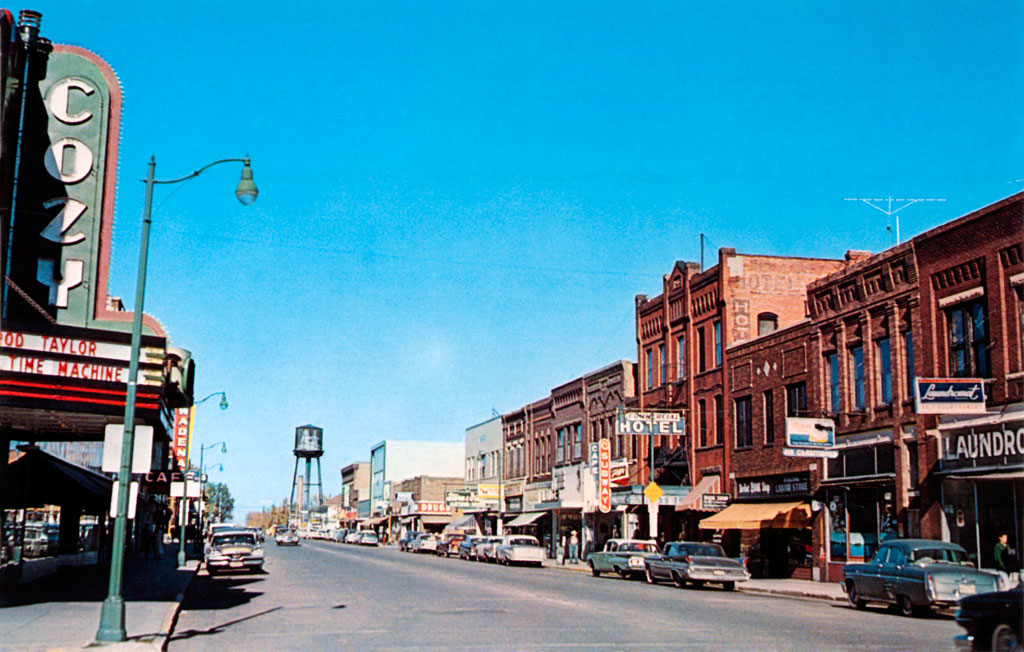 Nothing much changed here,
The Cozy Theate is here since 1914!
223 South Jefferson
Wadena, Minnesota
(218) 631-1201
www.cozytheatre.com
Scanning, digitally cleaning and enhancing all these postcards,
locating, adding street and map view, and running this site costs a great deal
so won't you please consider making a donation.
Doing so is fast, safe, and easy through PayPal's online service.
Or, simpler, click on an advertisement banner every so now and then ;).