House of Ludington
223 Ludington Street
Escanaba, Michigan
Hotel — 70 rooms — Bath or Shower — Over-
looking Nay de Noc. Only glass elevator north
of the Mason Dixon Line.
From an Ektochrome Transparancy, The L. L. Cook Co., Milwaukee, Wisc.
61915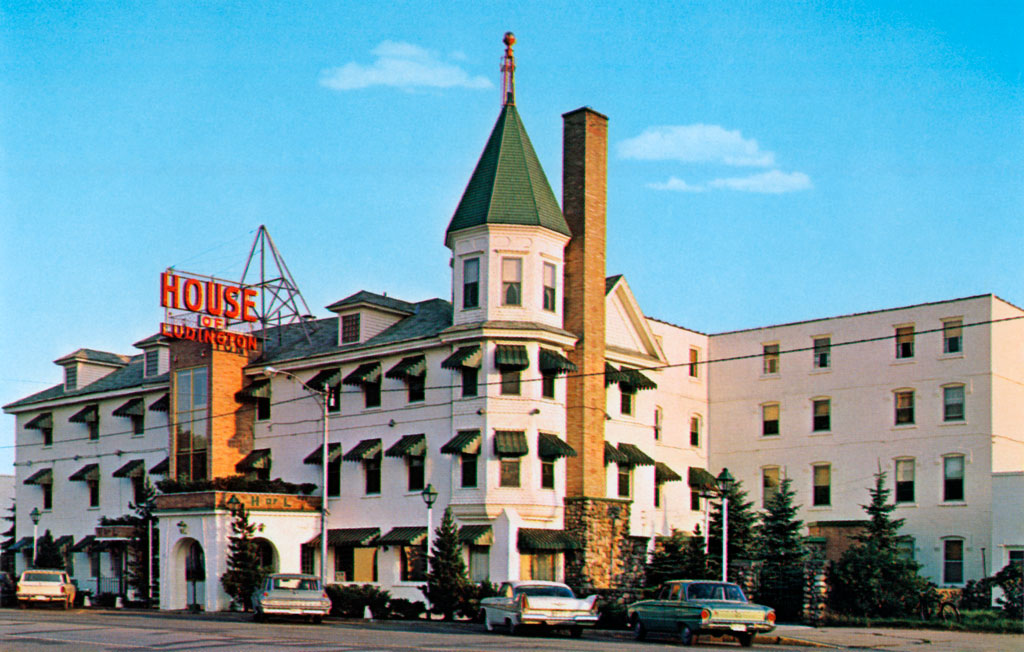 Scanning, digitally cleaning and enhancing all these postcards,
locating, adding street and map view, and running this site costs a great deal
so won't you please consider making a donation.
Doing so is fast, safe, and easy through PayPal's online service.
Or, simpler, click on an advertisement banner every so now and then ;).