Bar Harbor Grill and Coffee Shop
Bar Harbor, Maine
Enjoy native sea food prepared at peak of
freshness! Do examine our unique collection of
imaginative gifts from near and far at "Garden
of Eden" Gift Shop.
SA1131-Color photo by Paul A. Knaut, Jr.
Natural Color by Mike Roberts. Berkeley 2, Calif.
Published by Bromley & Company, Inc., Boston 16, Mass.
SC5014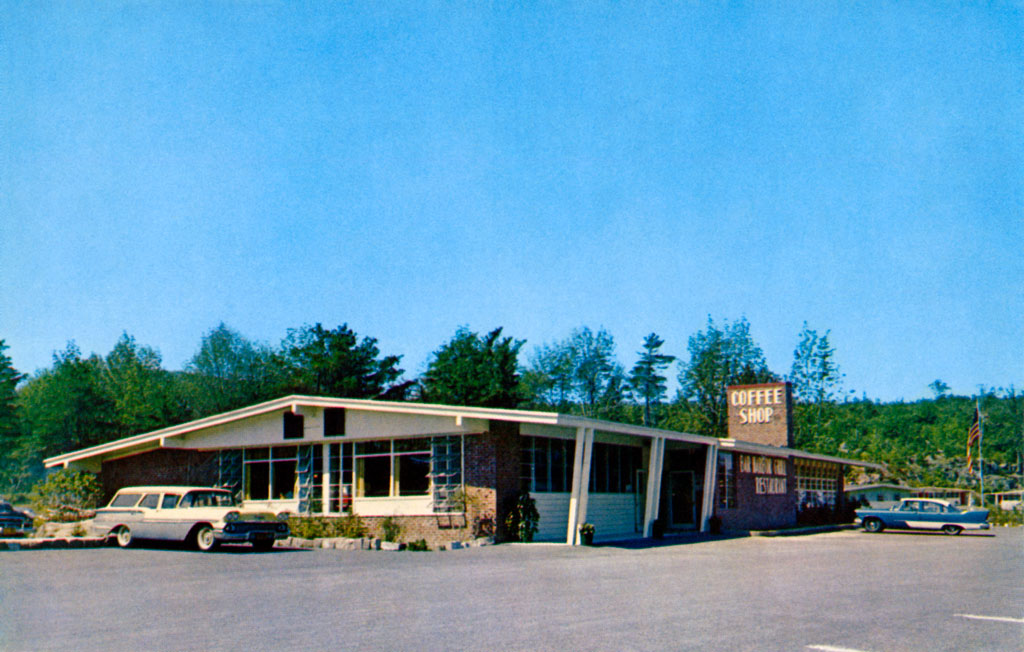 Demolished and replaced by the Bar Harbor Motel,
but the cottages in the background are still there
100 Eden Street
Bar Harbor, ME 04609-1106
(207) 288-3453
www.barharbormotel.com
Scanning, digitally cleaning and enhancing all these postcards,
locating, adding street and map view, and running this site costs a great deal
so won't you please consider making a donation.
Doing so is fast, safe, and easy through PayPal's online service.
Or, simpler, click on an advertisement banner every so now and then ;).