Spacious and airy, in the best traditions of
the midwest, downtown Kansas City, Kansas, is laced
with 4-lane streets and traffic-hungry expressways.
This view looks west on Minnesota Avenue, from 6th
St. Upper right is elegant new Town House Hotel. At
left, trees overhang the sidewalk, from Huron Park.
Kansas Distributing Co., Junction City, Kansas
Curteichcolor 3-D Natural Color Reproduction (Reg. U.S.A. Pat. Off.)
KCK. 1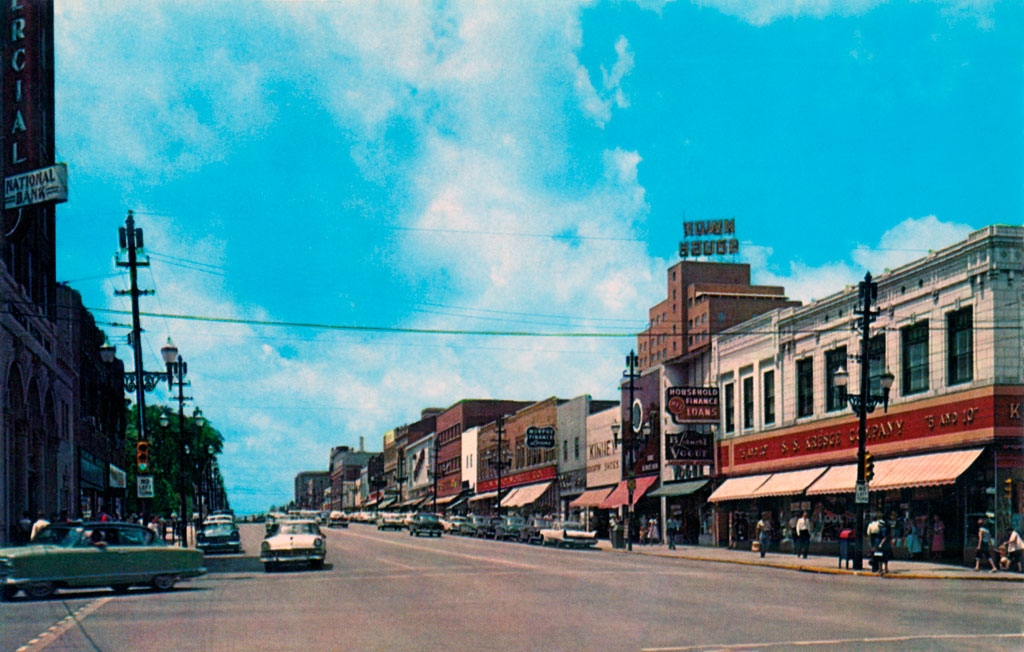 Looking wets on Minnesota Avenue, from 6th Street

Scanning, digitally cleaning and enhancing all these postcards,
locating, adding street and map view, and running this site costs a great deal
so won't you please consider making a donation.
Doing so is fast, safe, and easy through PayPal's online service.
Or, simpler, click on an advertisement banner every so now and then ;).