Jerusalem – The Damascus Gate (Shaar Shechem)
The most ornate of the gates of Jerusalem. The gate
marks the beginning of the highway to Damascus, hence
its name «Damascus Gate». Jews call the gate «Shaar
Shechem» since the highway passes through the town
of Shechem (Nablus) the capital of Samaria.
Holy Views Ltd. Jerusalem P.O.. 2497 – Palphot Ltd.
92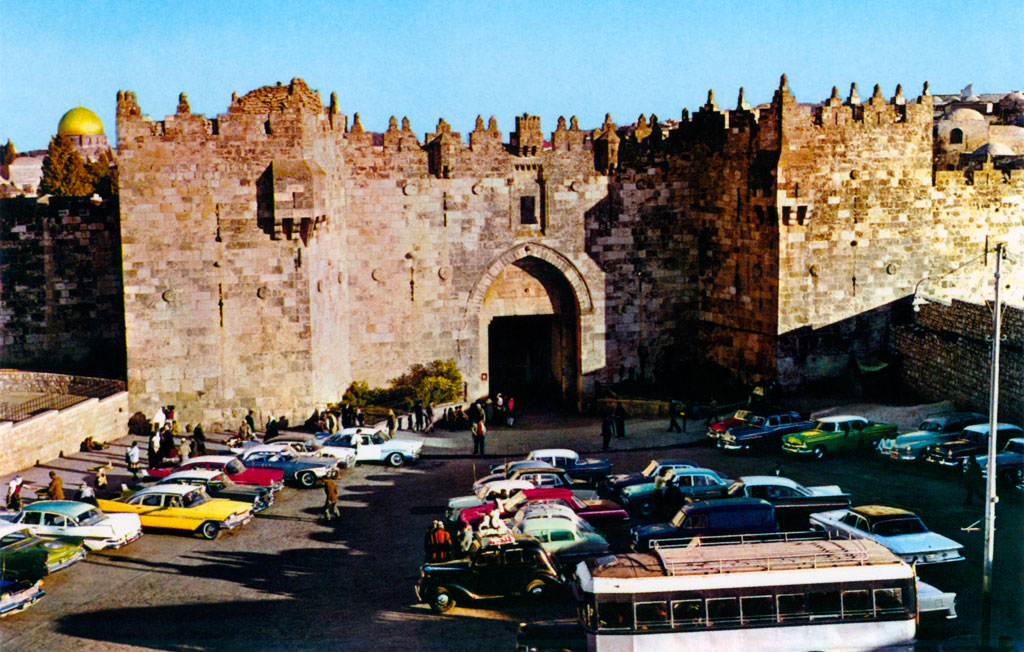 www.damascusgate.org and www.3disrael.com
Scanning, digitally cleaning and enhancing all these postcards,
locating, adding street and map view, and running this site costs a great deal
so won't you please consider making a donation.
Doing so is fast, safe, and easy through PayPal's online service.
Or, simpler, click on an advertisement banner every so now and then ;).